(1) Being skinny-fat as a woman is "normal" in the sense that most women carry more fat and less muscle mass than men.
(2) As a woman you cannot get bulky from training since you produce 12-17 times less testosterone than men (the main muscle building hormone), and most men struggle putting on muscle mass. Just think about it… The average guy struggles building a muscular physique and some never get to have one despite trying. At best, training will add a small amount of mass on your frame (over a long period of time), and "you will lose it if you don't use it" so theres' nothing to worry about.
(3) To get toned, you need to go through 2 processes: build a small amount of muscle mass in your desired areas (e.g. thighs) and lose overall body-fat (you cannot spot-reduce fat). The muscle gains combined with the fat loss will tighten up your body.
(4) Getting a 6-pack is an unhealthy obsession. When you diet down to a low body-fat percentage that is unnatural for you, your endocrine system will go out of whack and you will feel terrible.
(5) As a woman you are more prone to experience blood sugar drops than men. This is often seen when you start getting irritable and tired in the late morning or an hour or 2 before dinner. The solution is to always carry an apple or another piece of low-calorie fruit in your bag… When your blood sugar drops, eat that apple.
(6) Training for men and women is very different. Women want glutes, thighs, a flat waist and defined arms. Men want big arms, wide shoulders and chest. Also, most women want to avoid building wider shoulders and a bigger neck, therefore the exercise selection differs a lot.
(7) Women can't build as much strength and muscle mass from training as men, but that doesn't mean training should be ignored. A woman who works out and has the right amount of muscle tone looks much better than she would without it. Also, posture improves a lot when you train correctly (good posture increases attractiveness), you become happier as a person from regular exercise (people love being around happy people) and you prevent future pains in your back, hips and knees (provided you train correctly). Finally, there's nothing more bad-ass than a busy career woman or mother of a baby who can knock out a few push ups or pull ups or run a mile without getting out-of-breath.
Be proud but stay hungry,
– Oskar Faarkrog
Other Parts
Follow On Social Media: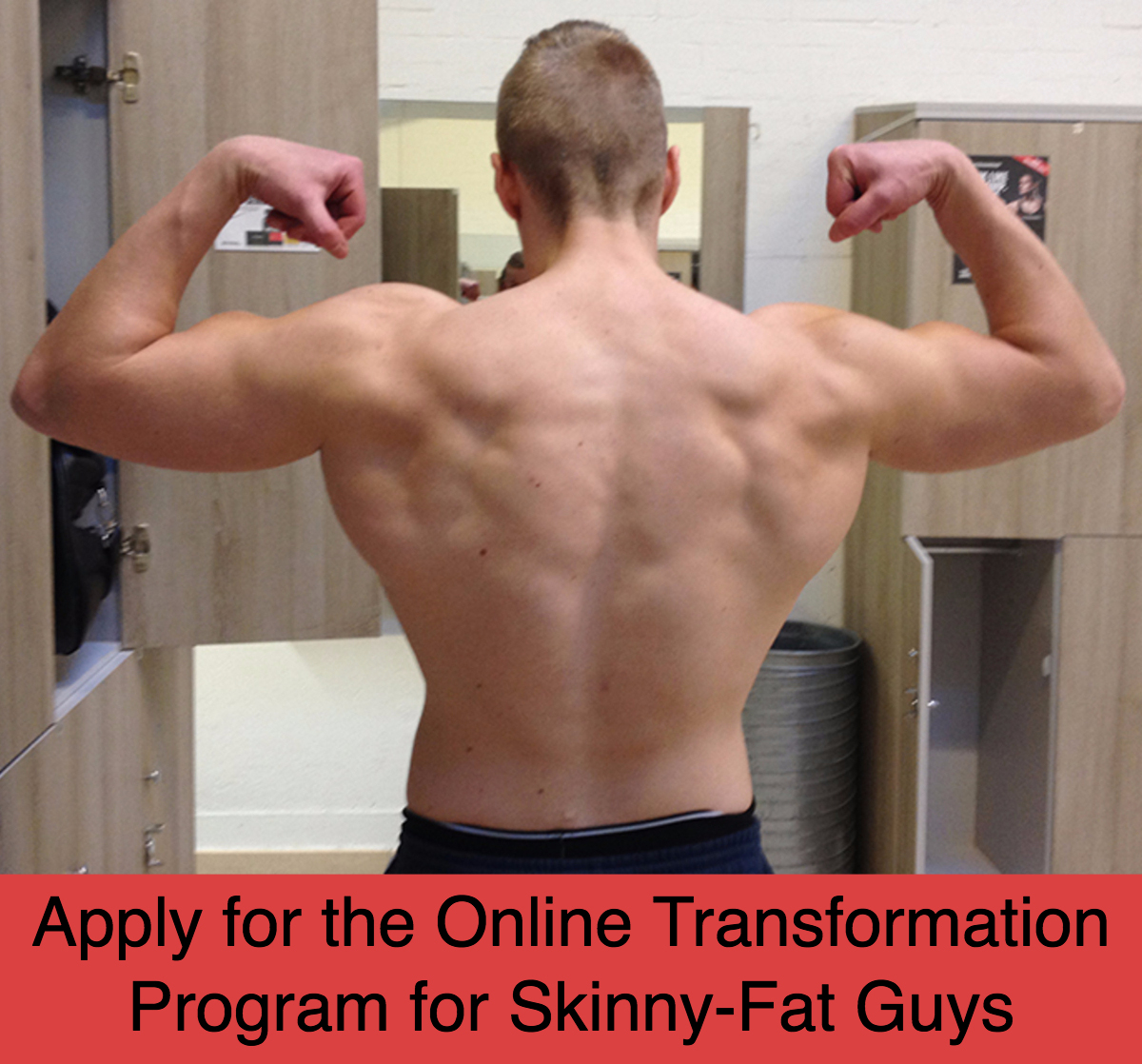 Read my free 50 page guide "The 2 Phases of a Skinny-Fat Transformation"