(1) A diet that is low in a macronutrient (protein, carbs or fat) is a fad diet. Ignore it. Why? Because your body needs an adequate amount of all 3 to function:
Carbs: Main source of energy for brain and body.
Fat: Ensures optimal testosterone levels.
Protein: Muscle repair and growth.
(2) Total calories are more important than your macronutrient profile. Too few calories and you can't gain muscle mass. Too many calories and you get/stay fat.
(3) Extreme, low calorie diets do more damage to your body than low-protein, low-carb or low-fat diets.
(4) You don't need to eat protein every 3 hours, and you don't need to eat as much protein as you think.
(5) You need to eat carbs regularly to maintain full looking muscles. They are the primary source of energy for the body and fill up the muscles with glycogen.
(6) You want to start out with a simple diet plan and weigh food intake to learn how much you can eat to lose fat or maintain weight. Once you get fit, you can start eating more instinctively and ditch the calorie counting. (Nobody wants to count calories their entire life?!)
(7) Wheat, flour, sugar and alcohol are bad for you. Does that mean you should cut it out completely? No, but do consider reducing it A LOT.
Be proud but stay hungry,
– Oskar Faarkrog
Other Parts
Follow On Social Media: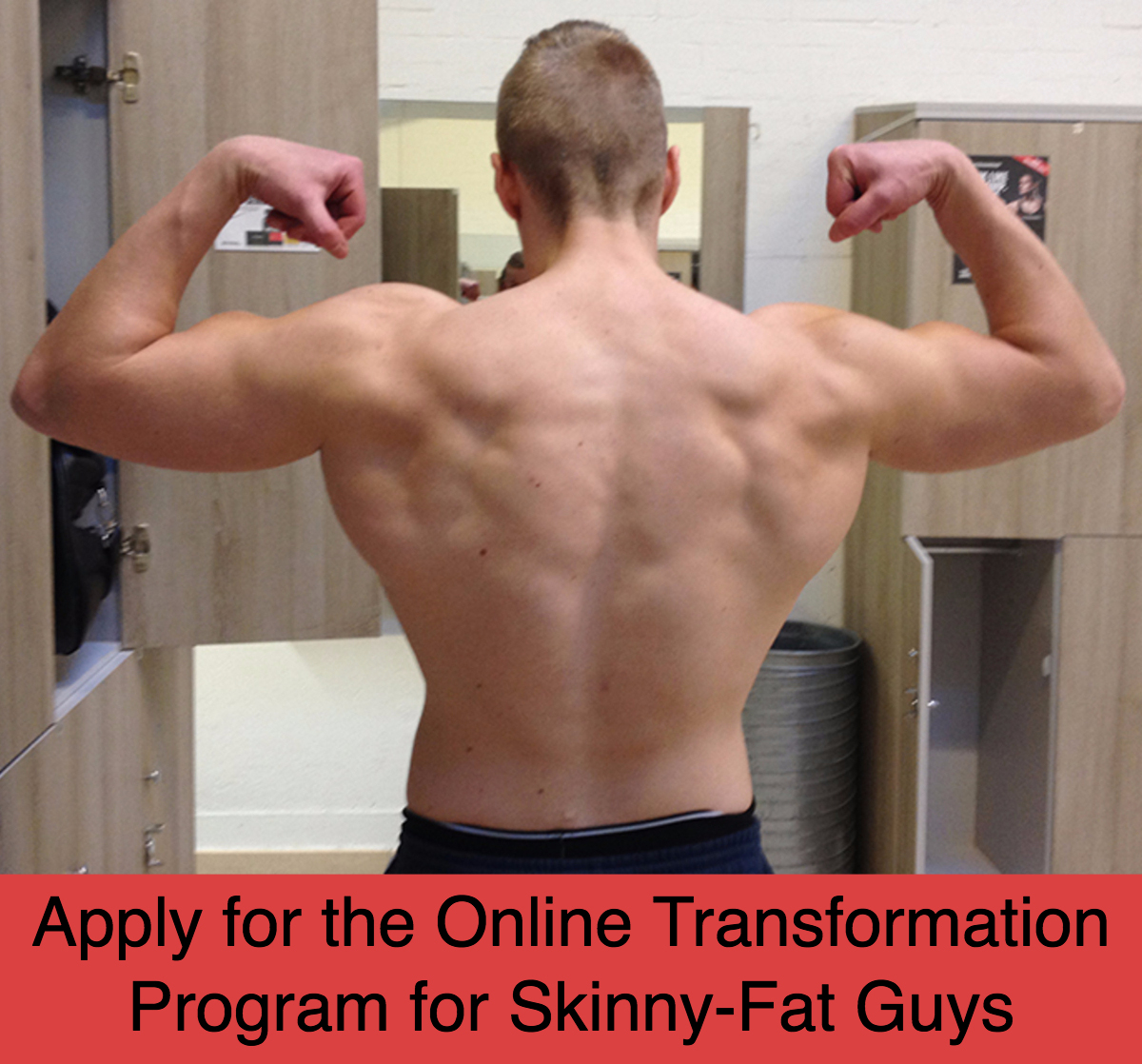 Read my free 50 page guide "The 2 Phases of a Skinny-Fat Transformation"