(1) Most people have poor posture and lack mobility because of working at a desk 8 hours a day, staring down on a smartphone screen when commuting and walking and training incorrectly.
(2) Poor posture and mobility leads to poor exercise form, muscular imbalances, back pain, neck pain etc.
(3) Improving posture and mobility will lead to an overall improved life. You will have less pain, prevent future pain, walk and move more "smoothly", perform exercises correctly and your testosterone levels will increase. (Dominant posture is associated with large increases in testosterone levels which is the main muscle building hormone in your body).
(4) Yoga is a great way to discover where you lack mobility. Go to an "easy" yoga beginner class and ask the teacher prior to the session if he or she can keep an eye on your mobility, then afterwards ask for a quick summary of what places in your body you should work on.
(5) Your training should be tailored around your "tight muscle groups".
(6) Most people have tight hamstrings and hip flexors from sitting. What is the solution? To stretch these body-parts rigorously.
(7) Most people have "forward shoulders" as a result of training the frontal part of the body too much (front shoulders and chest) compared to the back part of the body (upper back, lats and rear shoulders). The solution is to reduce the "frontal training", strengthen the back part and stretch the front part prior to and after training.
(8) When you train a muscle group you shorten the muscle and build up lactic acid in the muscle. To release that lactic acid and lengthen it again, you need to stretch it post-workout. By doing this you will not only prevent injuries, but you will also speed up recovery and reduce potential soreness.
(9) Stretching should never feel "painful". You just want to feel a gentle stretch. It's better to do less intense, long 1 minute stretches than very intense, short 15-30 second stretches.
Be proud but stay hungry,
– Oskar Faarkrog
Other Parts
Follow On Social Media: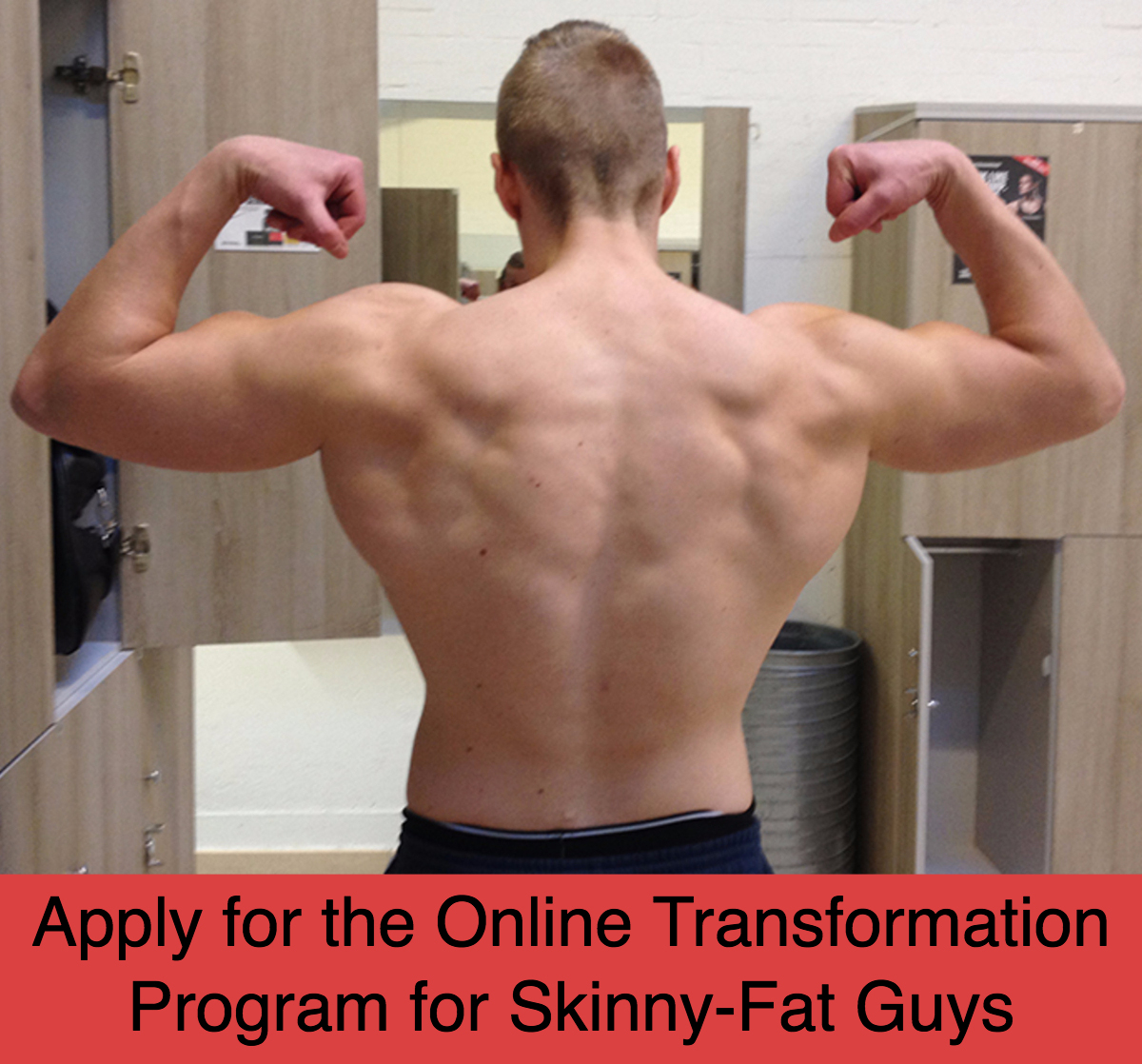 Read my free 50 page guide "The 2 Phases of a Skinny-Fat Transformation"