Last year I started working with my client Petko Kostadinov in my Online Transformation Program for skinny-fat guys.
Petko came to me in his early 40s and wanted to finally make a change.
He's a single father with a very busy schedule.
He wakes up at 3:30 AM and goes to work at 4 AM.
After work he picks up his children at school, then trains in his backyard, does housework, cooks dinner, reads and goes to bed at 9 PM.
"I just wish I had more time to sleep." was what he told me several times when we consulted through email.
Here's the result he got on my program, at age 44:
After making this transformation, Petko started feeling confident in the way he looks for this first time in his life.
He had throughout his life tried to get in shape with various bodybuilding programs and consistently implemented training into his daily routine, however he never managed to get rid of the skinny-fat look despite his best efforts.
He only kept the workouts as part of his daily regimen because he enjoyed the way it made him feel.
The real trigger that made Petko transform was a divorce.
After his divorce he started struggling with low self confidence and he wanted to prove to everyone that he can get ripped.
That's when he joined my transformation program and took everything to the next level.
I put Petko on a home bodyweight routine and a diet plan that increases testosterone production and metabolism.
On this regimen, Petko fully leaned out and for the first time in his life, he got muscle definition all over.
The regimen worked so well for him that his 16 year old son got inspired and started following the same regimen.
Be proud but stay hungry!
Oskar Faarkrog, ISSA Certified Trainer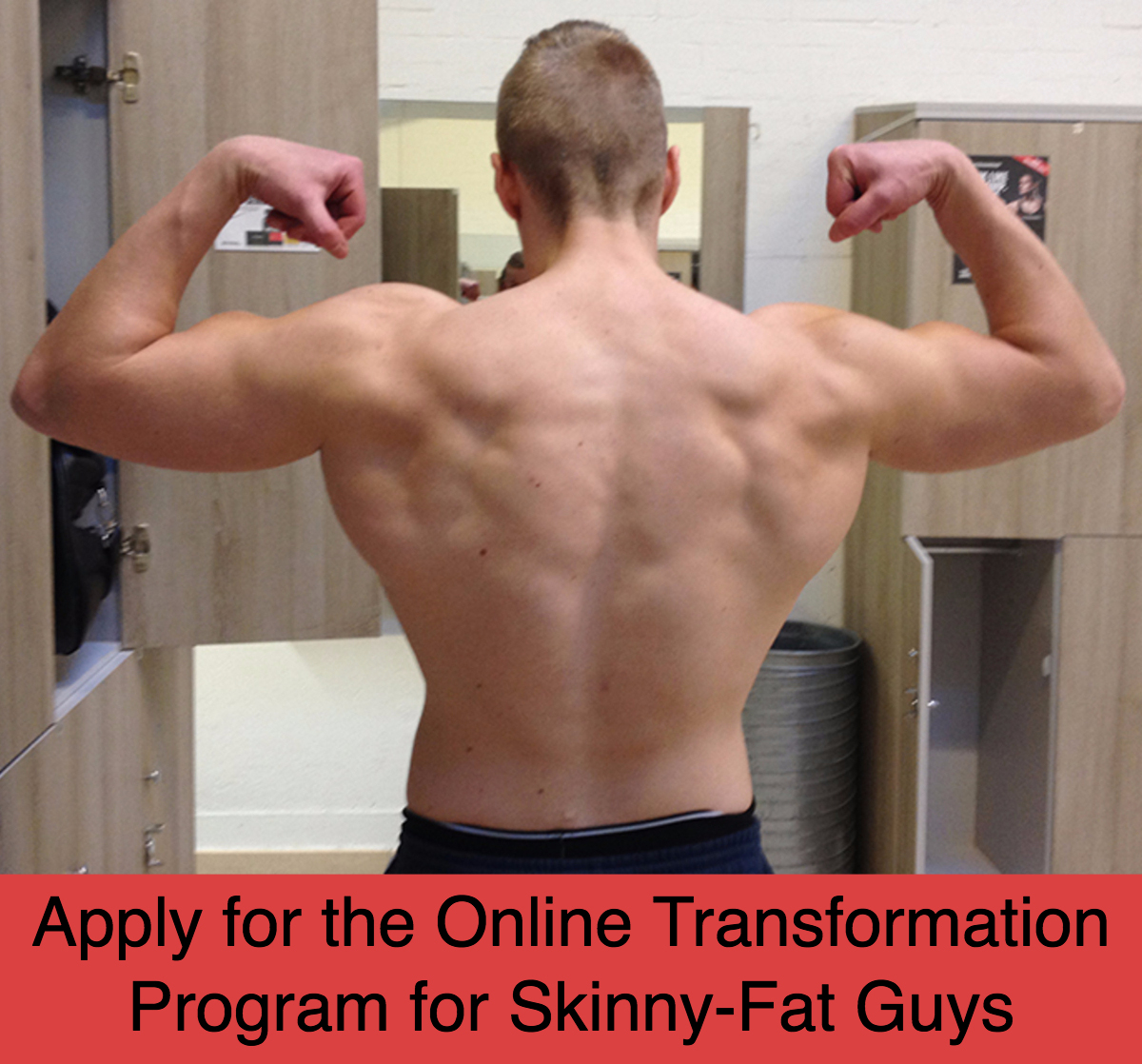 Read my free 50 page guide "The 2 Phases of a Skinny-Fat Transformation"