11 weeks ago, Joseph Pacetti from the US joined my Online Transformation Program.
Joseph's main goal was to add size to his arms and shoulders while losing body-fat around the hip area.
Prior to joining my program, he had already trained for 1 year with weights and a restrictive eating regimen but he hadn't seen any noticeable results.
I put Joseph on a bodyweight program (only using a pull up bar and dip station) and a testosterone boosting diet.
In 11 weeks on my bodyweight program and high testosterone diet, he achieved the following increases in size:
Bodyweight: +2.9 KG (6.4 LBS)
Arms: +4 CM (1.6 inches)
Shoulders: +6.5 CM (2.6 inches)
Chest: +7 CM (2.8 inches)
All while losing 2.5 CM (1 inch) around the hips.
In addition to improving his body-composition, he saw big positive changes in how he felt on a daily basis. For him, the most transformative aspect of the program was the mental clarity and confidence he gained from finally figuring out how to train and eat correctly.
Joseph has just started his journey and I'm sure there's a lot more gains to come.
Oskar Faarkrog, ISSA Certified Trainer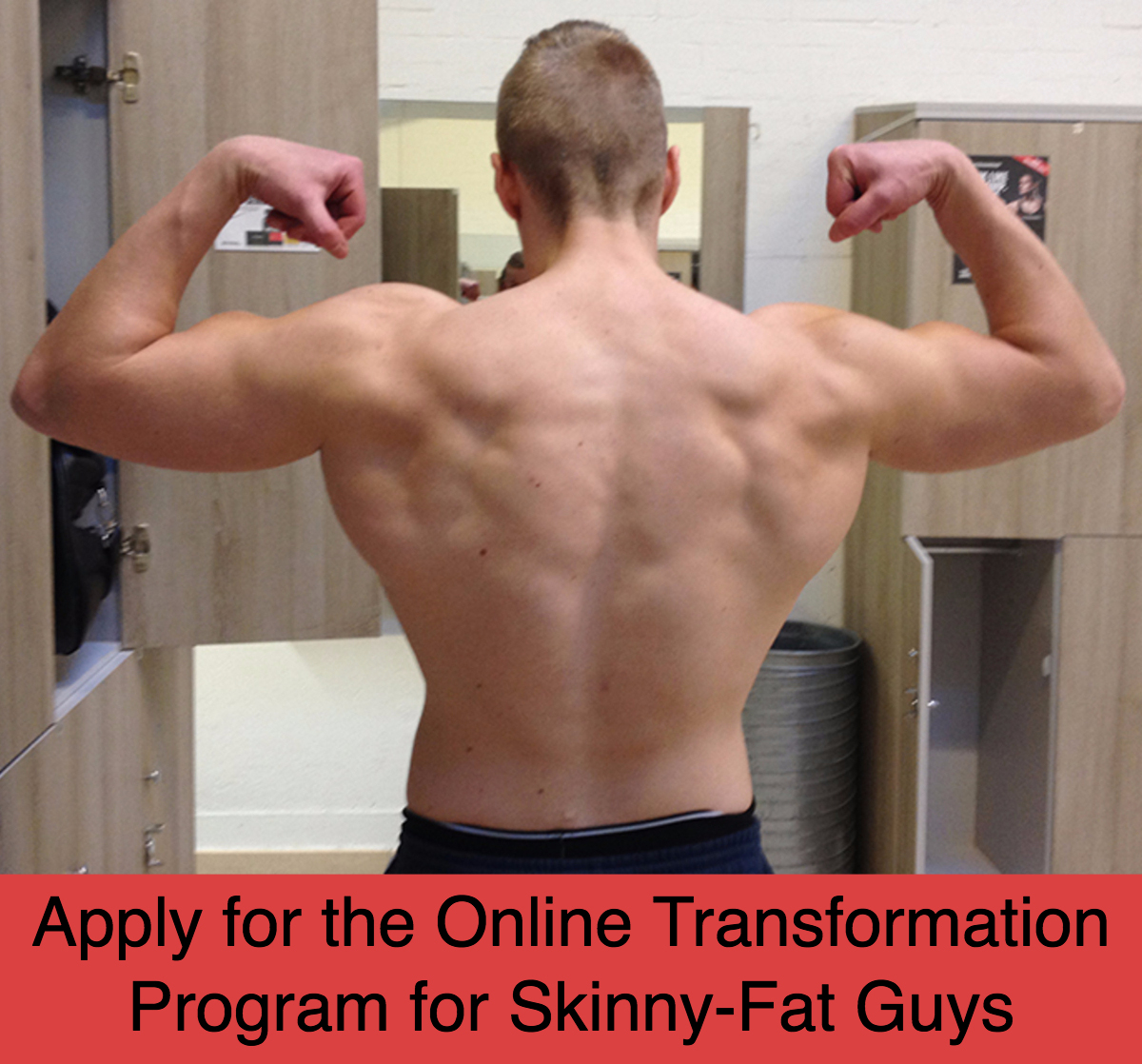 Read my free 50 page guide "The 2 Phases of a Skinny-Fat Transformation"