It was Monday 19 October and I had just returned home to Bangkok from a 2-week trip to Florida and Los Angeles.
I opened up my email inbox, and I saw an urgent email from my international coordinator at my MBA studies in Bangkok.
She said that I have skipped more than 20% of classes, therefore I'm not allowed to attend the final exams.
It was basically a polite way of saying that I'm kicked out of the exchange program at Chulalongkorn Business School which is one of the best business schools in South East Asia.
This email also meant that I would have to leave Bangkok as soon as possible because my student visa requires that I'm actively attending at least one course here.
I was not used to this kind of "strict" enforcement of University regulation, but I guess that's the way it is when you study at Thailand's best University.
My first thought after getting kicked out was that I don't want to leave Bangkok.
From all my travels around Europe and USA, I have to say that Bangkok is my all-time favorite city to live in.
Bangkok is an ideal place to live for me since the thai people are very friendly, I get much more value for the money I make and it's easy to travel to beautiful islands.
A day in my life in Bangkok
(1) I walk around the beautiful Chulalongkorn University campus and just enjoy the views, nature and sun while listening to an audible audiobook on marketing or sales:
I find it crucial to start off the day with being mindful because that will make you more happy, creative and productive throughout the rest of your day.
(2) I find a place to work on my Online Transformation Program. I often work together with Erdem Keles who is the CEO of the succesful apparel company, Lobster Lemonade.
(3) After I finish my work, I workout. (I don't really train anymore, I just workout).
At this point, I'm already happy with my physique and I workout to clear my mind and maintain what I already have:
And that's the best thing about being in shape… I don't have to think too much about how I train and eat.
I just have to stimulate my muscles 4 days a week and avoid overeating!
Currently, my favorite way of working out is this nice outdoor workout place where you can train the entire body with both barbells, dumbbells, machines and calisthenics exercises (and they even put up mirrors and benches)!
(4) After working out I always eat a big meal. Most often I eat a lot of meat, rice and vegetables. (Whenever I order in Thailand, they often ask me twice whether I'm sure I want to order so much food since they're used to eating smaller portions).
(5) In the evenings I do whatever I desire. Sometimes I go to the cinema in the famous mall Siam Paragon. Yesterday I watched "Straight Outta Compton". It was a great movie and I've been wanting to watch it for a long time, since I used to listen a lot to the music by Dr. Dre and Ice Cube when I was younger.
Other times, I go out to enjoy the countless amazing views within the city (especially the rooftop bars which I have frequented a lot the past 3 months). I love to do this, because seeing such views gives me clarity of mind which is crucial to continue creating good content.
In other words, I'm living the life I've always wanted to live, and I truly believe that building a great body enabled me to do that.
The people make a city worth to live in
You can find cool things to do in all major cities, but in the end it's not the things you can do in a city that make it worth to live in.
It's the people.
I learned about this from an wealthy older man I met in a cigar room in Bangkok.
The man is the CEO of an electricity company in America and has travelled all around the world.
He has experienced many things, but he has decided to live in Bangkok for several months of the year, and he has moved his sons from America to Bangkok.
Why? Because the people here are friendly and welcoming.
I still remember this one time I went with to China Town with a local girl.
To get there, we took the famous Thai taxi called "tuk-tuk".
When we got off in China town I realised that I forgot my phone on the tuk-tuk, and the tuk-tuk was already far in the horizon (among countless other vehicles in the chaotic Bangkok traffic)!
At this point, I was already thinking about what iPhone to buy, but then something unusual happened.
A guy next to us went full speed on his motor bike to chase down the tuk-tuk and after about a minute he returned with my phone.
I wanted to pay both the tuk-tuk and motorbike driver, but neither of them accepted my payment.
They were just happy I got my phone back and asked me to buy a cheap 1 USD coconut at their friend's shop right next to us.
I've also been undercharged many times in restaurants and shops and gotten free extra drinks and food. (I of course mentioned it to the restaurants when I got undercharged).
I've also had a taxi driver take me the wrong way and then charge me less because he made a mistake.
Unfortunately, those are not the stories you hear about Thailand in Western countries.
You always hear about sleazy strip clubs in Pattaya (which is a destination for sex tourism).
These stories make people outside Thailand think it's an extremely dangerous place with people waiting to rob you on every street corner. It's not.
It's a sunny city with friendly people, cheap food, cheap taxi rides and access to cheap flights to beautiful locations such as this one I visited a few months ago:
My point is that Bangkok is an amazing place to live (at least, for a big part of the year).
Having to leave Bangkok immediately would be devastating for me, therefore I had to find a solution to stay in Thailand.
My entrepreneurship teacher saved my stay in Thailand
I had the international coordinator from Chulalongkorn University call my professors and ask them to let me attend their final exams.
After about 30 minutes on the phone, I got some very bad news… Four teachers said I cannot attend their exam because I had missed more than three classes, and one teacher needed time to decide.
After a while, Paul Suthapong who teaches Entrepreneurship and New Venture Creation decided that I can finish his class as long as I attend the remaining classes.
Without Paul's permission to attend class, I would not be able to stay in Thailand, so I'm very thankful for that.
Paul is one of the teachers I respect the most.
He likes to run his classes as "group competitions" where each group runs a business and then competes on different topics such as "pitching the business", "raising money" and "creating a good business plan".
I especially liked the first competition in Paul's class where he split the class into groups and then said we have about 5 USD start-up capital and 14 days to make as much money as possible. 
The class motivated me to open up for additional spots on my Online Transformation Program and I ended up making more money than any other group.
Overall, I was positively surprised about the classes in Thailand and all of the classes I attended were packed with people who either had their own businesses or worked for major companies in Bangkok and were taught by professors with real experience.
So, why did I decide to skip so many classes considering that the classes are useful?
Because the opportunity cost was too high.
I got an unique opportunity to go on a trip to Florida and LA to meet up with some of the top entrepreneurs in the world  and learn from them.
More about this next time (keep an eye out for your email inbox if you're subscribed to the SFT newsletter).
Be proud but stay hungry,
Oskar Faarkrog, ISSA Certified Personal Trainer
PS: The deadline to apply for my Online Transformation Program is Sunday this week (8 November).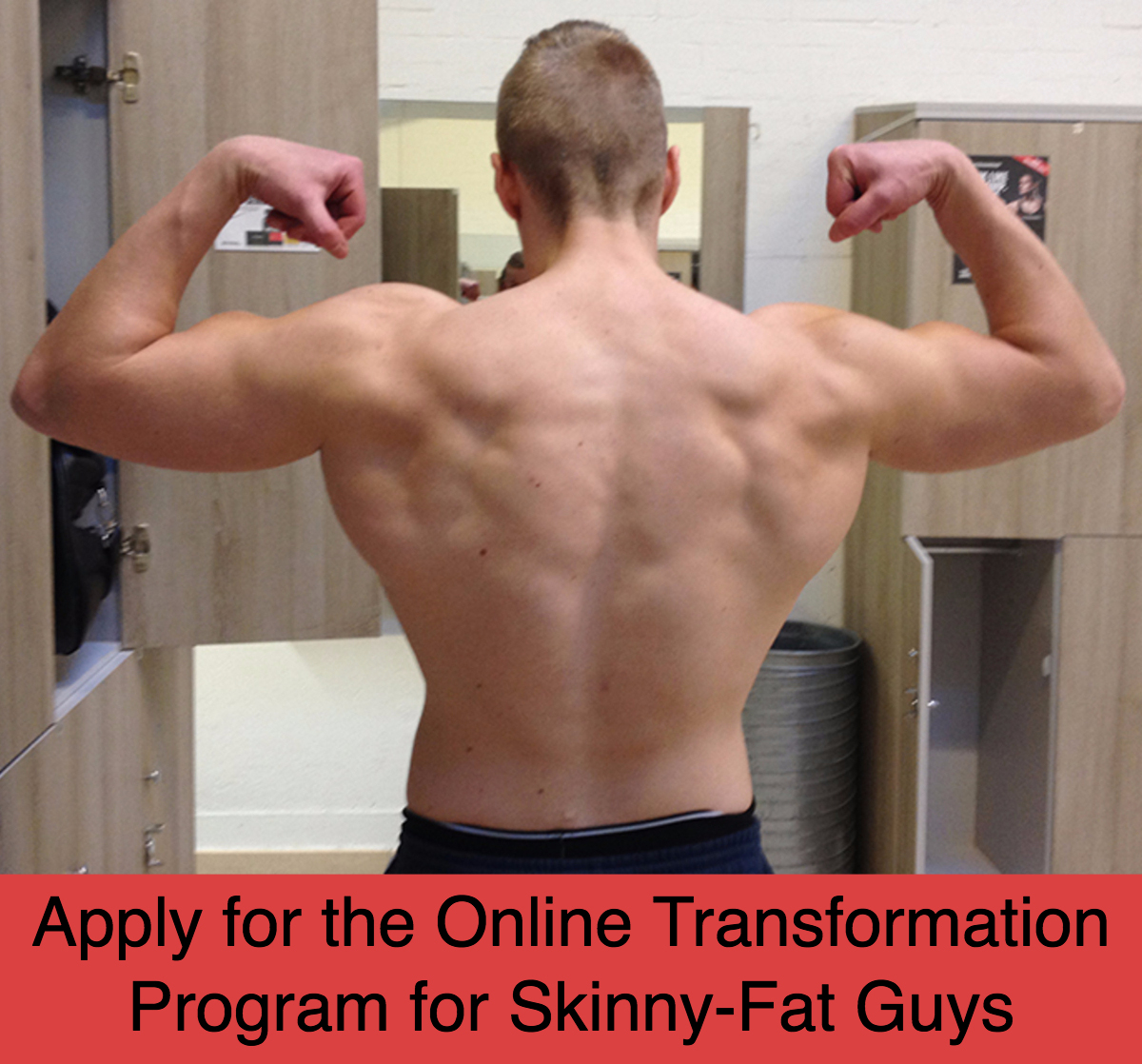 Read my free 50 page guide "The 2 Phases of a Skinny-Fat Transformation"