Over the last 2-3 year I have visited the SFT website for tips on building a better body. During this time I had different personal trainers who all had different approaches that left me hurt and extremely sore. The website featured men with the same body type as me and after my final session with my trainer I decided that I would take a chance on Oskar. 
Ive currently only been training with Oskar for just over two months and its a decision I do not regret at all. Within this short time my hips and 'man-boobs' have basically disappeared. Ive developed a more manly physique which only made me more confident and less embarrassed to be seen with my shirt off. 
The training program at a glance appears to be very simple. With my other trainers I was doing more advanced workouts with very little results , so to go back to the basics was hard. What I didn't realize was that these "simple" exercises were very hard and I could not  do what was required. But with the Help of Oskar I'm now able to do all the exercises and enjoy going to the gym. Oskar had been awesome with keeping me motivated and answering every question I've had. His communication has been key with keeping me on track and avoiding injury. 
The diet plan is very easy to follow and adapt into everyday life. Even if your out and cant eat exactly whats on the plan , the food options are real and can be ordered anywhere. Unlike most diets this plan leaves you with energy and not hungry. Its all real food that you can prepare on your own even as a beginner. 
I would highly recommend Oskar and his program to anyone who thinks that there body is impossible. I was skinny fat and thought I would have to be this way for the rest of my life as nothing had worked before. The results are real! I feel like I'm on my way to having the body I've always wanted and people have noticed.
Thanks again,
Jesse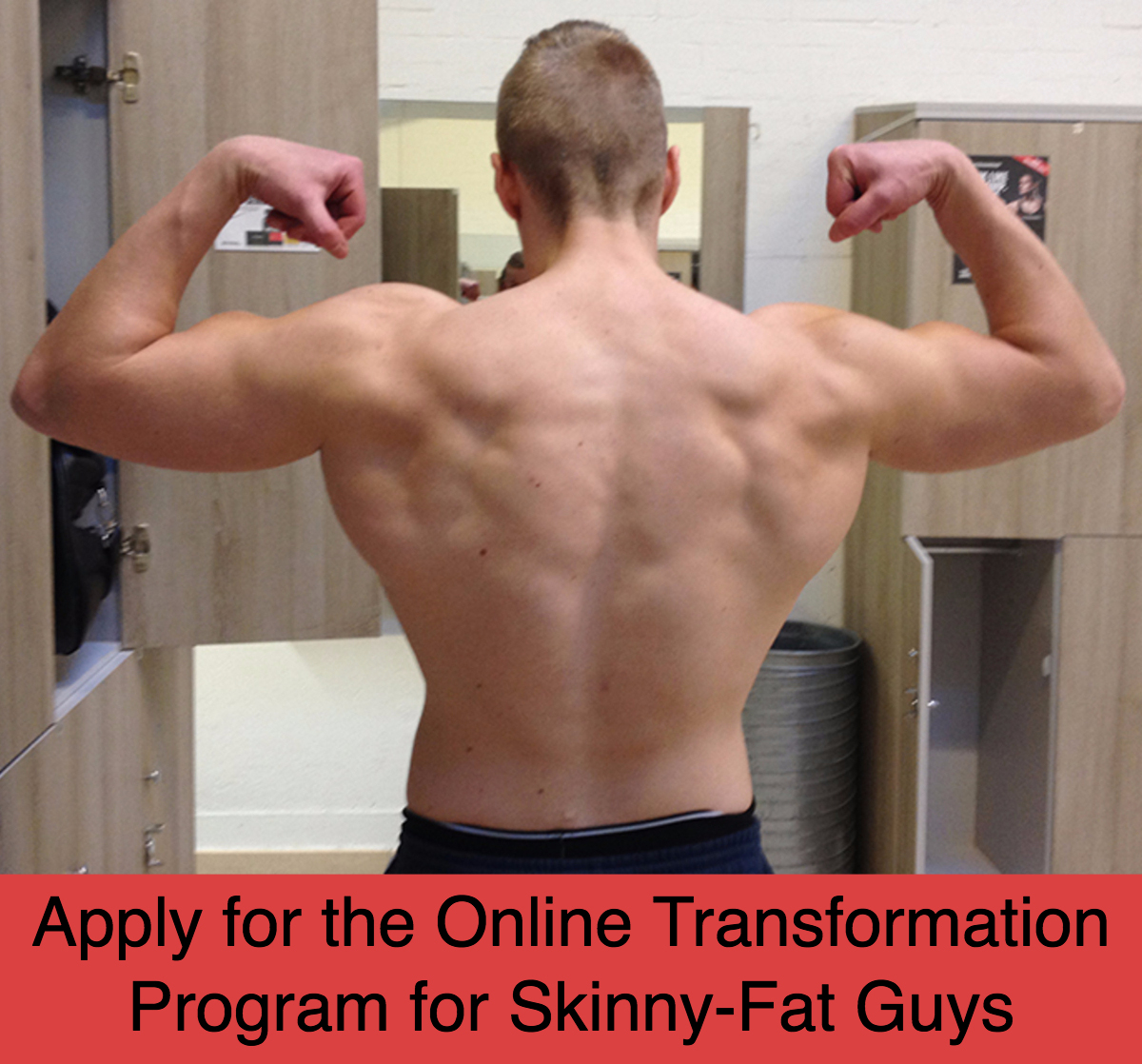 Read my free 50 page guide "The 2 Phases of a Skinny-Fat Transformation"