There's a huge misconception online that you can't get truly big with bodyweight training.
I know this is wrong both from my own personal experience and from training clients and in this post I'll explain why.
First and foremost, throughout the last 8 years pretty much all my training has revolved around bodyweight training.
I always start each training session with a bodyweight exercise such as pull ups, dips, diamond push ups or handstand push ups.
Then I use dumbbell and cable exercises for isolation work only at the end of workouts.
This combination has worked perfectly for me because I have kept the stress on my joints to a minimum while continuously getting bigger and stronger.
I'm 10 years into my training and I have pretty much maxed out my genetics at a weight of 257 LBS (116.7 KG) and 6'2″ (188 CM) height by relying on bodyweight exercises.
During the first 2 years of my training I lifted heavy and built up to a 220 LBS bench, 315 LBS squat and 400 LBS deadlift but I didn't even look like I lift.
I was never able to get a good pump when doing heavy barbell work and never felt the target muscles working.
The first photo is me 7 months into heavy weight training.
In addition, despite doing my best to maintain perfect form, I constantly had nagging aches and pains around my knees, hips and lower back.
I knew that if I keep going like that, I'll end up injured — just like most other guys who do heavy benches, squats and deadlifts for many years.
With a small bone-structure, long arms and legs, tiny wrists and small hands, I just wasn't built for training with barbells. To this day, I completely avoid barbell training because of all the impact it puts on my structure.
Anyways, after making the switch to bodyweight training I felt my muscles got stimulated in the right places and I could train hard one day then be ready to go hard again the next day again.
The combination of feeling all the right muscles working (the upper chest, shoulders, arms and lats) combined with being able to train much more often and with higher volume allowed me to make the best gains of my life.
Below, I will give you some rational arguments for why bodyweight exercises can work at least as well as heavy barbell training and traditional bodybuilding training:
Optimal hypertrophy is achieved all the way from 7-30 reps (see study here). It takes a VERY long time to build up to 30 handstand push ups and wide grip pull ups. Most guys can't even do 10 wide grip pull ups with chest to bar. There's a huge ceiling for how long you can continue to grow with bodyweight exercises as long as you execute them with correct form. I'm nowhere that ceiling 10 years into my training.
Pull ups, chin ups, inverted rows, push ups, dips, handstand push ups and squats are all compound exercises and they can be done with bodyweight for high reps. They all train a lot of muscles each, similarly to barbell bench presses, rows and deadlifts.
Progression: There are variations of bodyweight exercises that work for all levels of fitness starting from wall push ups and just hanging on a pull up bar to doing sets of wide grip pull ups, handstand push ups, dips etc.
Pro gymnasts: Look at pro gymnasts and you'll see that their upper body development is similar to pro natural bodybuilders. In the end, there are many roads to building max muscle mass and bodyweight is one of them.
In other words, with minimal equipment (a pull up bar and some resistance bands) you can pretty much reach your genetic muscle building potential from the comfort of your home. 
You can do bodyweight training anywhere at any time.
By setting up a pull up bar at home, you can train the entire body in an effective manner in 20-30 minutes per day depending on how much time you have available.
This ensures that you can hit your workouts any time without any excuses.
This is highly underrated because the #1 reason to why people don't make progress is a lack of consistency.
Life always get's in the way somehow (traveling, school, business/career, family, sickness) and you won't always be able to hit the gym.
When this happens, the first thing to fall out of routine is the gym.
When you calculate the amount of time it takes to get ready for the gym, drive, bike or walk there, do the workout (including waiting for equipment) and then getting back and showering, it quickly adds up to several hours.
During busy times, it can be hard to take out 2-3 hours of your day just to go to the gym.
Therefore having a short but effective home training routine to fall back on is essential for long-term progress.
This has been one of my keys to continuously keep progressing for 10 years despite traveling a lot, completing a full time degree and working 10-12 hour days on my business then later having a blood clot in the lungs at the end of 2018 that nearly killed me.
No matter what challenge came at me, I always trained as much as I could. Sometimes that was only 20 minutes per day. If that was the case, I made sure to pack in as much training as I could into that time window and destroy every part of my body with bodyweight exercises.
Then later when I had more time available, I wouldn't have to start over again. Instead, I could continue building on what I had already built and thereby keep making progress.
Be proud but stay hungry!
Oskar Faarkrog, ISSA Certified Personal Trainer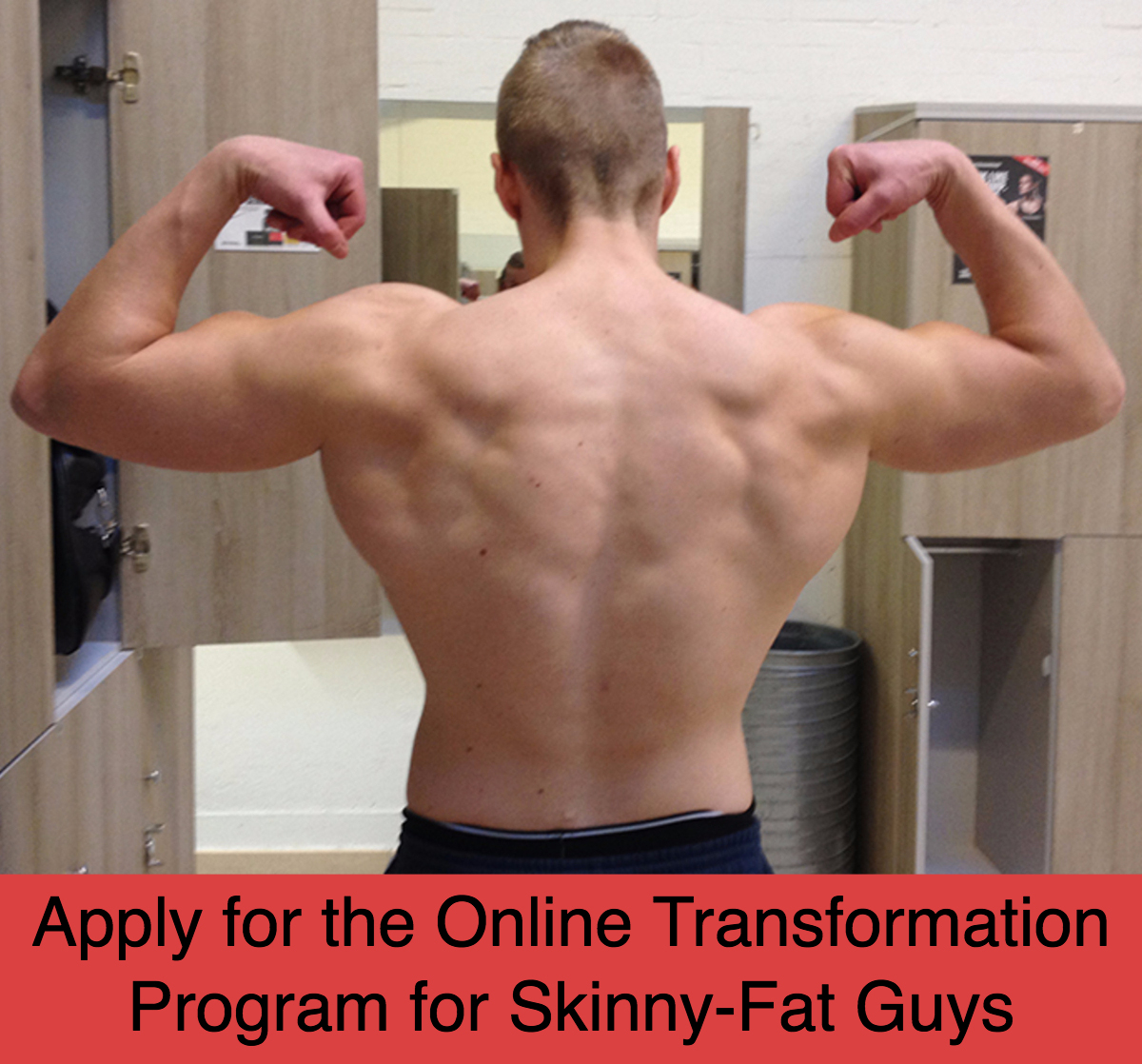 Read my free 50 page guide "The 2 Phases of a Skinny-Fat Transformation"