Last night I got a question from one of my readers, Abdul from Chicago:
"How did you reduce the size of your hip bones?"
To start off with, my hip bones are still very large, measuring 41 inches in circumference.
41 inch hips is close to "child-bearing status" so I wasn't exactly blessed with the right bone structure for bodybuilding.
Fortunately, anyone can make their hips look smaller.
You see… Bodybuilding is an illusion.
You don't have to be the biggest guy out there to look great.
You just need to focus on building the right proportions.
Bodybuilding Is An Illusion Therefore Focus On Proportions And Not Size
So, how do you make your hips look smaller?
The overall "hip reduction formula" is simple:
Reduce hip size as much as possible.

(Keep in mind that you can while you can lose the fat around your hips, you cannot lose the bone).

Create the illusion of wide shoulders by building a wide back.
Fill out your shoulders with isolation exercises that hit all 3 shoulder heads: rear, front and lateral.
The combination of building wide shoulders while reducing hip size will improve your proportions.
And…You Don't Have To Make Huge Changes In Your Measurements To Create Huge Changes In Your Physique
Some people believe that to go from looking like I did in 2011 to looking like I do now, you have to make some insane changes in your measurements.
That couldn't be further from the truth and now I will illustrate why…
Imagine a guy who has 44 inch hips and 44 inch shoulders.
Now imagine that guy loses just 2 inches around his hips while gaining 6 inches around his shoulders.
His new measurements are 42 inch hips and 50 inch shoulders.
In other words, making just slight changes in your measurements can make an enormous difference in the appearance of your hips!
Be proud but stay hungry,
Oskar Faarkrog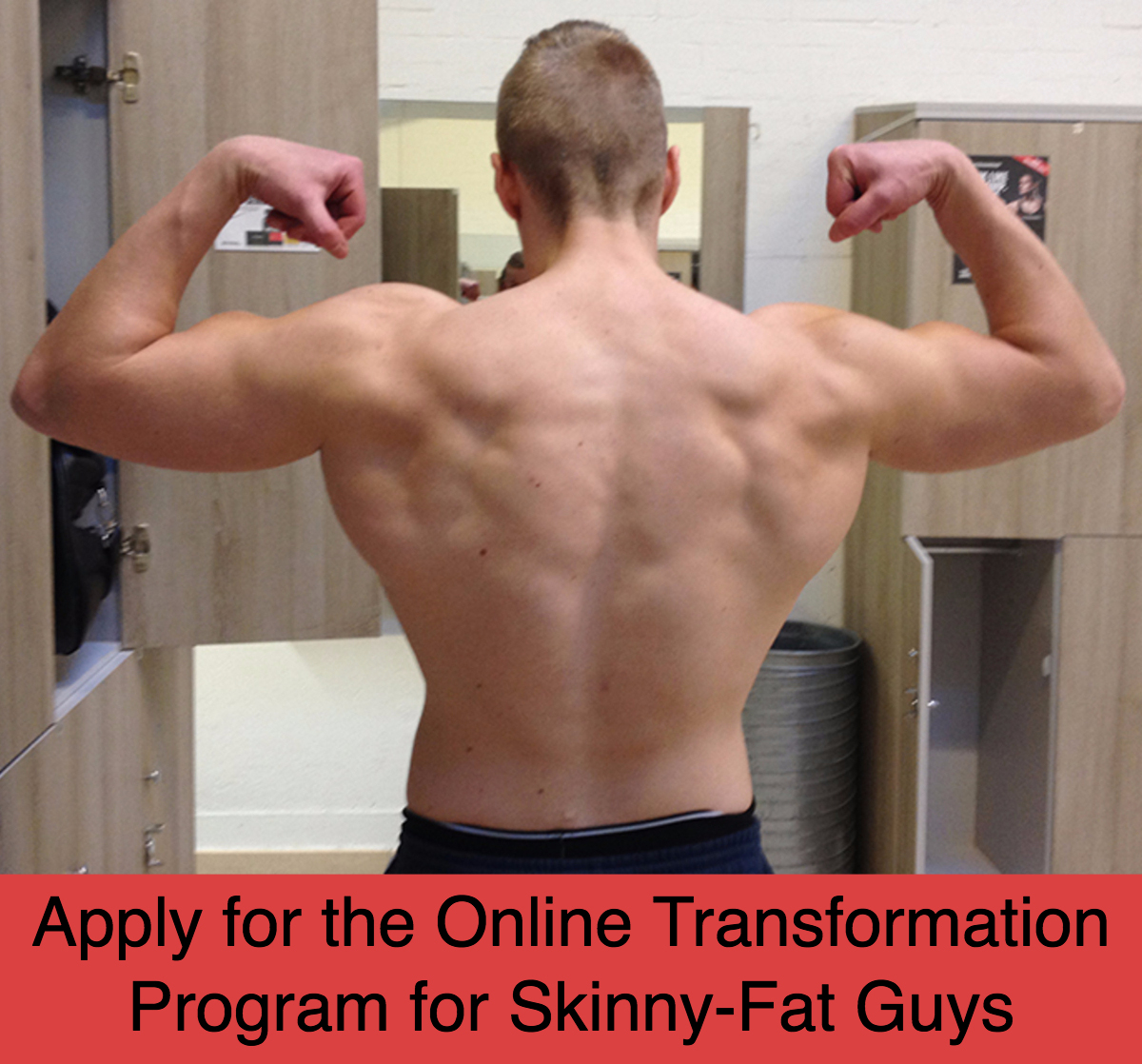 Read my free 50 page guide "The 2 Phases of a Skinny-Fat Transformation"