After posting about ArcticMed Omega-3 last time on the Skinny-Fat Transformation blog, I got four questions regarding the effectiveness of ArcticMed's Omega-3 Oil vs. Cod Liver Oil Tablets and Chia Seeds.
The first two questions have been answered below by Omega-3 professionals from ArcticMed Sweden and the last two have been answered by me.
(1) ArcticMed Omega-3 Oil vs. Cod Liver Oil Tablets
Reader question: "I take cod liver oil tablets which are high in omega 3 and I eat around 4 of them spread over the day. Would I still need the Arcticmed supplement?"
You should go for ArcticMed's Omega-3 Oil to get the health benefits of the combination of bioactive components from natural high quality fish oil and lab tested extra virgin olive oil.
The polyphenols in ArcticMed's Omega-3 Oil also secure a higher resistance against oxidation.
If you wants to continue with the capsules you should always take extra fat soluble antioxidants at the same time (this you get automatically with the ArcticMed formula).
If the cod liver oil tablets are high concentrate capsules you should stop using them.
If they are low in EPA since cod liver is lower in EPA than DHA.
Most of the people ArcticMed tests are low in EPA and ArcticMed has almost 2 times EPA to DHA in the fish oil (from Friend of the Sea certified fishing).
(2) ArcticMed Omega-3 Oil vs. Chia Seeds and Linseed Oil
Chia seeds have ALA but zero EPA and DHA.
In all bloodsamples with fatty acid profils I have seen through the years I have yet to find the first one that is low in ALA.
The real problem is that people think that chia and linseed oil coverts ok to EPA and DHA and I can tell from the bloodsamples that people that are high in ALA usually are low in EPA and DHA.
In short: chia and linseed is not a good way to get a good Omega-3 index.
(3) What Are The Effects Of ArcticMed Omega-3 Oil?
(The remaining parts are written by Oskar)
I have taken ArcticMed's Omega-3 Oil for about a month now, and I recommend it to all my clients.
The biggest immediate benefit has been increased concentration during my peak working hours in the morning where I do all my research and writing.
I never had this effect when using Omega-3 capsules from my local pharmacy. (And these didn't work either since my Omega-6 levels are 15 times higher than my Omega-3 levels, and the optimal ratio is about 1:1).
With that said, you want to keep in mind that this is not something you take for immediate effects.
You take ArcticMed's Omega-3 Oil to reduce inflammation inside your body and thereby prevent serious conditions such as heart problems and Alzheimer's.
To me, health is worth much more than some quick high from a pre-workout supplement.
(4) How Much Does ArcticMed's Omega-3 Oil Cost?
If I could only recommend one supplement for health and fitness, it would be ArcticMed Omega-3 Oil because:
The effects of ArcticMed Omega-3 Oil are backed by rigorous testing of people who take it. (Omegametrix, an affiliate of ArcticMed have some of the best Omega-3 tests in Europe).
The oil is extremely high quality and that's why it's still a local product and not one that caters to the masses.
The oil is affordable at a cost of less than 1 GBP per day.
One bottle of ArcticMed's Omega-3 Oil has about 30 servings and costs 27 GBP (or 37 Euros).
You take 1 serving a day, so you spend less than 1 GBP per day.
Most people will waste that 1 GBP per day on useless stuff like candy or entertainment, yet they won't invest in the most important health supplement out there.
In fact, I found ArcticMed's Omega-3 so useful that I asked ArcticMed's CEO, Mikael, to send my grandfather a supply since he's in poor health. 
I have never done this before, because I never believed a supplement could make a drastic difference in someone's health. Now I do.
Be proud but stay hungry,
Oskar Faarkrog
PS: ArcticMed's CEO, Mikael, believes 100% in their product and provides a money-back-guarantee on your first bottle purchase. If you don't like the oil, you can contact me and I will call Mikael and have him refund you the same day.
Order ArcticMed's Omega-3 Oil On Amazon
(Use my discount code 3ZQM8ME5 — Available from 31 August 3 AM BST — Only available on the next 18 orders)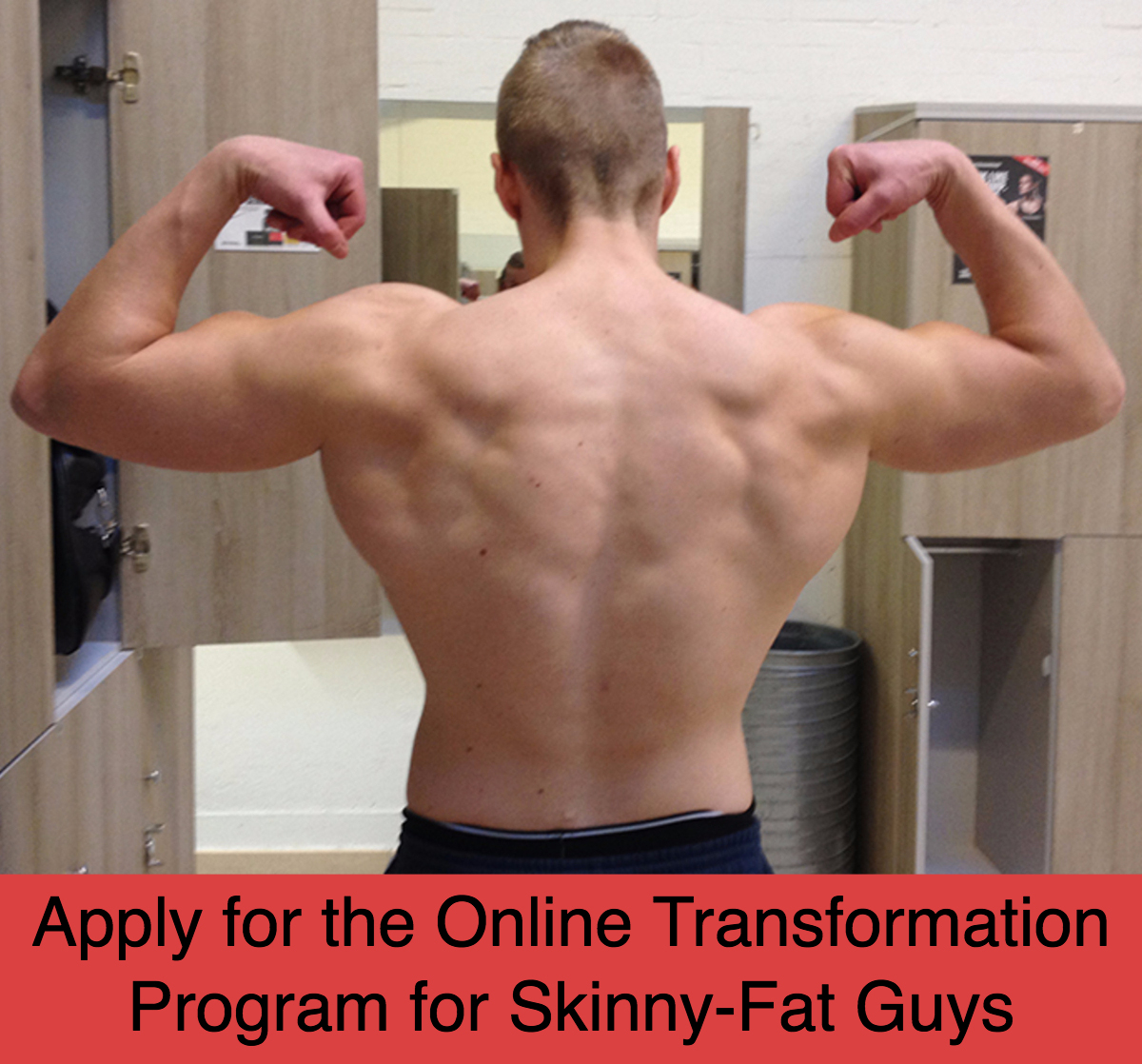 Read my free 50 page guide "The 2 Phases of a Skinny-Fat Transformation"