Around 5 years ago I came across an article on a bodybuilding site about using Nicotine to improve training performance and lose body-fat.
Recently I also saw a video on YouTube by an advanced lifter recommending Nicotine gums as a pre-workout supplement and appetite supressor.
The argument in favour of using Nicotine goes that smoking cigarettes increases your risk of lung cancer but not because of the Nicotine contents.
It's the toxins and chemicals that go into making the smoke that increase the risk of lung cancer.
There are more than 70 cancer causing chemicals in cigarettes and Nicotine is not one of them.
Nicotine alone when consumed as a patch or gum does not cause cancer.
Instead, it provides the benefits that make people addicted to cigarettes.
Here are some of the benefits of Nicotine gums and patches:
Increased dopamine.
Increased focus and concentration.
Increased memory and learning.
Decreased appetite.
Reduced inflammation.
Helps block the female hormone estrogen. (Good for skinny-fat guys with naturally high estrogen levels).
Neuroprotection (less incidences of Alzheimer's and Parkinson's disease in smokers).
Helps constipation.
In other words, Nicotine gums and patches provide a lot of benefits for the skinny-fat guy who's looking to maximise his training performance and aesthetics.
Better training performance, decreased appetite so you prevent overeating and possibly a higher free testosterone production.
So what is my experience with using Nicotine for my body-transformation?
I have used Nicotine gums several times in my life.
Nicotine gum comes in 2 strengths.
2 mg and 4 mg.
2 mg is more than enough for most people so that's what I used.
The first time I used Nicotine gum was around age 19-20 when I used it to quit smoking cigarettes.
I started smoking cigarettes around age 15 at parties maybe once or twice per month.
I didn't smoke often however when I did I could easily go trough 10-15 cigarettes in one party.
Then when I started business school at age 19 I got enrolled into the 2nd most competitive program in my country and I struggled concentrating on my studies.
I would clean and organise my room and block out entire days to study a book in a quiet room but I just couldn't focus no matter what I did.
At the time I had undiagnosed Attention Deficit Disorder (ADD) so I started smoking throughout the day to increase my focus and learning.
It helped a lot but I eventually became addicted to cigarettes. This in turned lead to me running out of breath during my training sessions and coughing when I was about to sleep.
Because of all the side-effects of smoking, I quit cigarettes by using Nicotine gum.
I used 5-6 x 2 MG Nicotine gums per day and over the next 2 years I reduced the dosage to around 2-3 x 2 MG Nicotine gums per day.
While using the gum I had no cravings at all for cigarettes and I noticed that the gum helped me lose body-fat because my appetite was much lower than usual.
The gum also helped with my Irritable Bowel Syndrome because I had constipation most of my life and the gum made me go to the toilet more regularly.
However, after a few years of use the positive effects of the gum pretty much stopped and I was still addicted to it.
If I didn't have my gum I would become irritable and couldn't focus.
To get the same effects as I got in the beginning I would need to up my dosage.
I didn't up my dosage, however after about 1.5 year of consuming Nicotine gum I started feeling pain in my teeth and stomach.
I started worrying that the gum will cause some serious damage to my teeth and digestion if I continue using it.
After doing some quick google searches I found that lots of people lose their teeth and hair and get gastrointestinal problems from long-term Nicotine usage.
As a result, I decided to quit the Nicotine gum immediately and never took it again.
The first few weeks I had withdrawal and found it very hard to focus or work.
Over time it all went away and I didn't need the Nicotine anymore.
So here's the reason to why I wrote this post: I recently saw an advanced lifter on YouTube promoting the use of a piece of Nicotine gum as a pre-workout supplement since it's cheaper than pre-workout supplements and can't cause much damage when used just once per day.
Years ago I also saw one of the biggest bodybuilding sites promoting Nicotine gums for fat loss and appetite suppression.
In my experience, using just 2 gums of Nicotine per day caused me to feel addicted to it and I had pain in the teeth and stomach.
As any smoker who quit could tell you, Nicotine is highly addictive even when used in small amounts and over time you need more of it to get the same benefits… and the side-effects increase.
That's why I haven't had Nicotine gum for years and why I don't recommend it to my Online Transformation Program clients.
The only time I recommend Nicotine gum is to stop smoking but even then you should gradually decrease the dosage so you eventually consume no Nicotine at all.
A better way to get the benefits of Nicotine is to clean up your diet, manage your stress and improve your sleep.
All of these will improve your training performance, recovery, hormones, metabolism, digestion and overall health without any side-effects.
Compared to chewing a gum it's much harder to consistently make good food choices that work for your body-type, meditate and get in 9 hours of quality sleep.
However, the result is permanent instead of temporary and there are no side-effects.
By optimising your performance naturally you get permanent benefits and no side-effects.
When you optimise your performance through drugs or stimulants you only get temporary results and more intense side-effects the longer you use it.
Be proud but stay hungry!
Oskar Faarkrog, ISSA Certified Trainer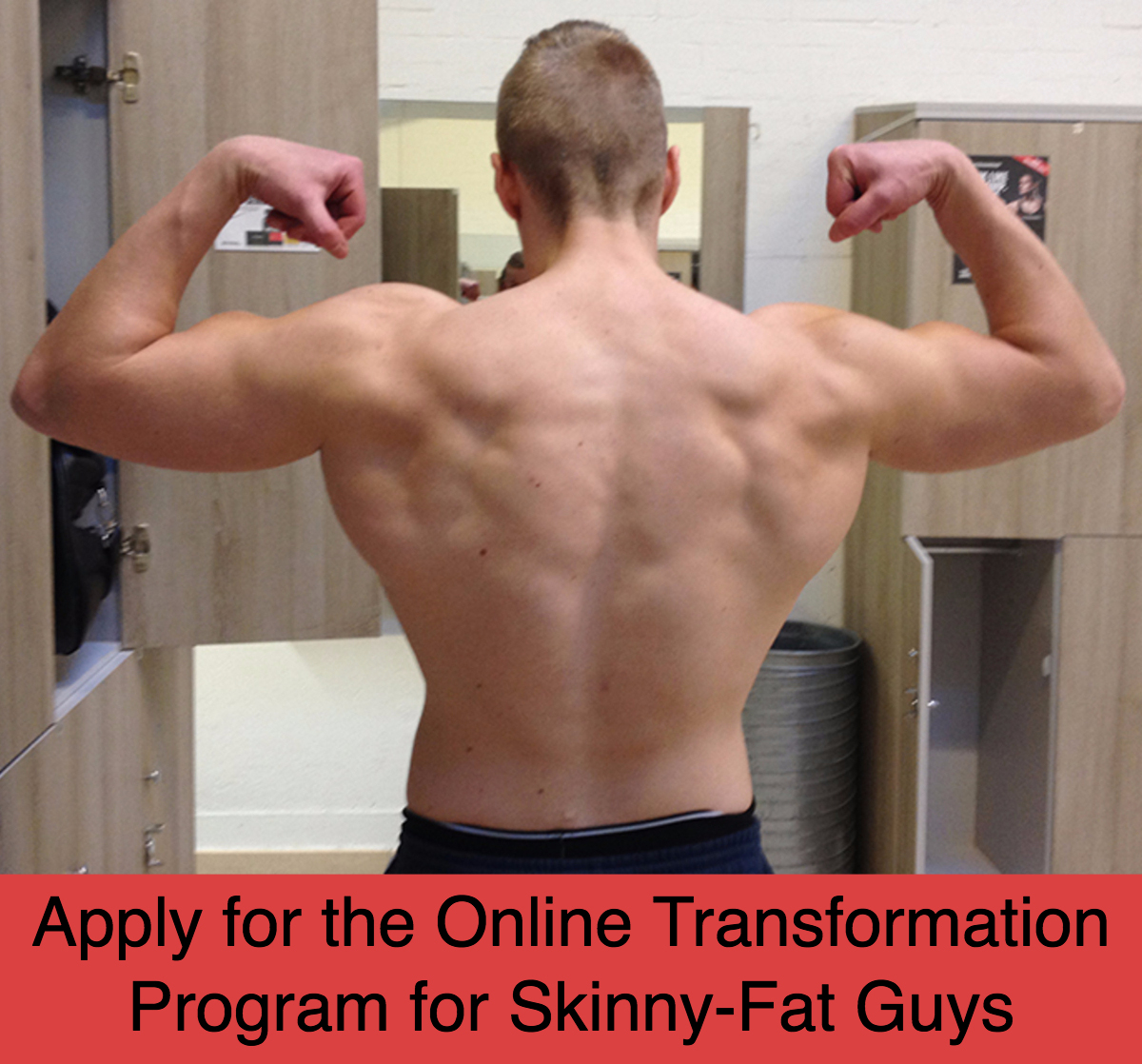 Read my free 50 page guide "The 2 Phases of a Skinny-Fat Transformation"