When you start cutting you may be tempted to go on a low Calorie diet to lose weight fast, but this is the wrong way to go about it and now I'll explain why.
First and foremost, an aggressive Caloric deficit is unsustainable because it creates intolerable levels of hunger.
After 1-2 weeks of dealing with intolerable levels of hunger you will eventually give in, go on a 2-3 day binge and regain all the weight you lost.
Second, when you're in an aggressive Caloric deficit, you will lose metabolically precious muscle mass and your body will compensate for the lack of energy by slowing down the metabolism.
This means that your Daily Caloric Expenditure goes down.
As a result, you may start gaining weight while eating a relatively low amount of Calories and you just become a smaller version of your current self (instead of becoming leaner and harder).
So what's the upside to doing an aggressive Caloric deficit?
The upside is that if you already have a fast metabolism from years of correct training and dieting and you have less than 20 pounds to lose, then doing an aggressive Caloric deficit can get you faster to the finish line.
As long as you implement enough cheat meals to counteract muscle loss, continue training hard, keep the cut to less than 4-6 weeks and eat enough protein you should not lose any muscle mass.
But even then, the Caloric deficit shouldn't be much more than for a skinny-fat beginner with lots of fat to lose. 
A skinny-fat beginner with a lot of fat to lose should diet in a 300-500 Caloric deficit, but an advanced guy who wants to cut fast can perhaps get away with a deficit of 700 or so on most days and 2-3 weekly cheat meals.
In other words, the difference is not very big and when you account for the 2-3 weekly cheat meals it's minimal.
Now let's take a look at the upsides of keeping Calories as high as possible during your cut…
You lose quality weight: When you keep Calories high (usually a deficit of 300-500 or so), you lose less weight compared to a guy who does a more aggressive Caloric deficit, however the fat loss is about the same. The added weight the guy in a big Caloric deficit loses is mostly water weight.
High energy levels: You have higher energy levels, more mental clarity and feel overall much better. You are able to train harder and get more out of each day.
Leaner and harder physique: You end up with a leaner and harder physique instead of becoming a smaller version of your current self.
You can diet much longer: When you gradually reduce Calories, you plateau much later and thereby you can diet for a significantly longer time and lose more body-fat over the long-term.
Be proud but stay hungry!
Oskar Faarkrog, ISSA Certified Trainer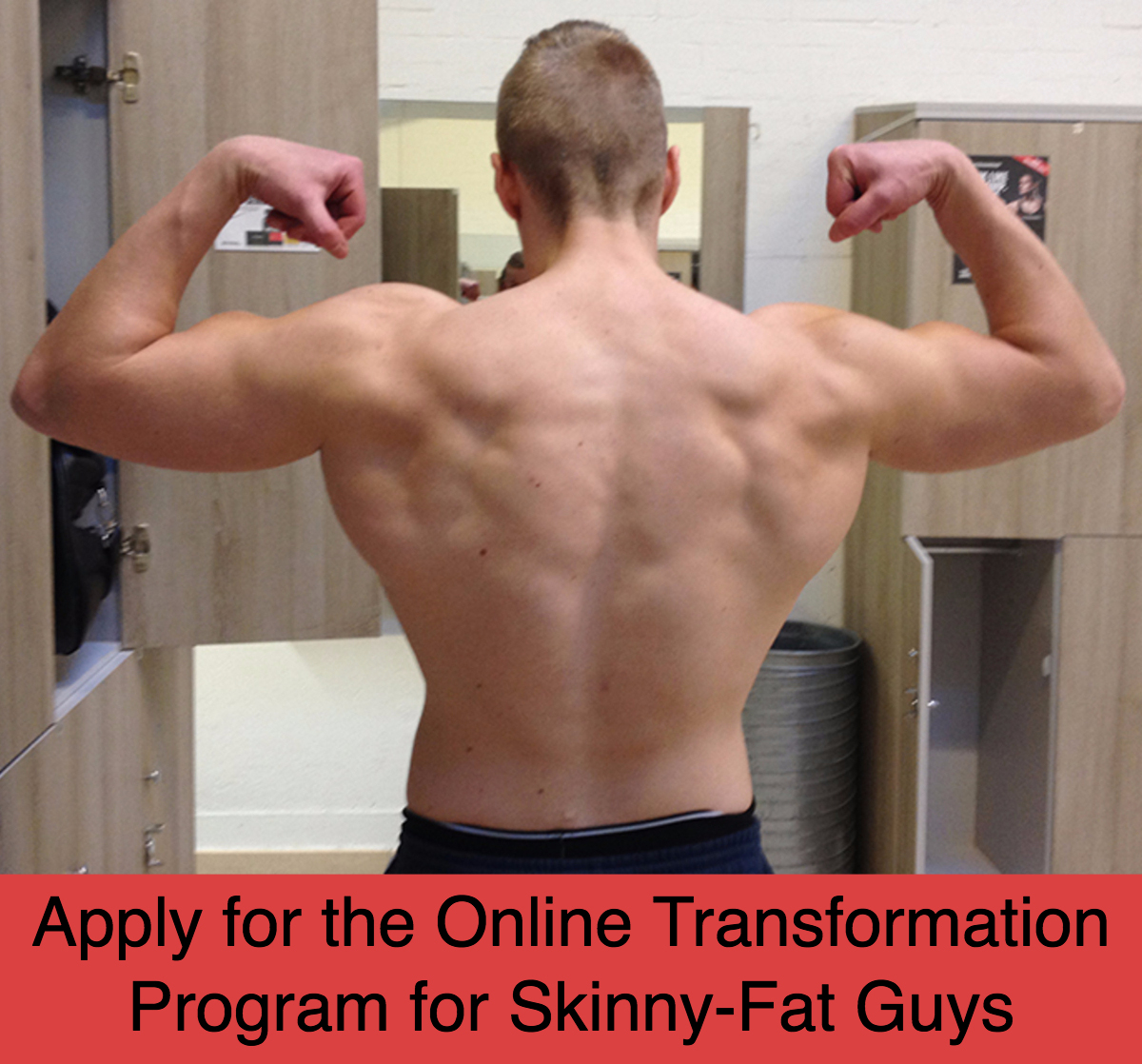 Read my free 50 page guide "The 2 Phases of a Skinny-Fat Transformation"