Once per week, I recommend you to have a refeed meal (also called cheat meal) where you eat any foods you desire in unlimited quantities.
So go ahead and load up on all the favourite foods you miss on the diet.
The refeed meal replaces one of your regular meals.
There are 3 reasons to have a refeed meal:
1) Reset testosterone and metabolism: When you're in a Caloric deficit for over 7-14 consecutive days, your natural testosterone production decreases and metabolism slows down.
Your metabolism slows down because you're consistently signalling to your body that it has to eat less food to maintain its function. (I.e. you're setting a new steady state for your body).
This is further compounded by the muscle loss you experience as a result of testosterone dropping since muscle mass is metabolically precious.
Testosterone is the master hormone for men and it's the male hormone of vitality.
It controls all functions in your body and brain: your ability to build muscle mass and lose fat, sex drive, mental health, anxiety, depression, motivation levels, focus, energy levels, erectile strength and much more.
When your testosterone levels start dropping, you lose your ability to train hard and you lose metabolically precious muscle mass.
I.e. the more muscle mass you have, the more Calories your body burns throughout the day. As a result, a decrease in muscle mass leads to your metabolism slows down.
The purpose of the refeed meal is to temporarily put you in a Caloric surplus and thereby signal to your body that it has to maintain a high natural testosterone production and a fast metabolism.
This will over the long term make you lose more body-fat and build more muscle mass while being able to eat more food.
To give you some perspective of how this looks in practice: The guy who is constantly cutting Calories is play a zero-sum game he can't win.
At some point his Calories will be so low that he won't be able to cut them further without experiencing intolerable levels of hunger.
In contrast, the guy who regularly has his refeed meals will be able to diet without intolerable levels of hunger and when his diet is finished he may be able to have 1-2 extra meals per day that the other guy can't have – while staying lean.
2) Prevent eating disorders: The other reason to have refeed meals is to prevent eating disorders.
A lot of fitness people who diet end up developing eating disorders where they see certain foods as good and other foods as bad.
E.g. chocolate is bad and spinach is good.
When they have a piece of chocolate they feel stressed for hours or even days after and thereby they aren't able to enjoy delicious foods at all.
Also, while milk chocolate bars has less nutritional value than potatoes or spinach, it's not always a bad food.
For example, if you're a guy who is looking to bulk up and you train 2 hours per day and eat 4000 Calories per day, having one or two chocolate bars before your training session may not be a bad thing as long as 80-90% of your diet is nutritious.
The 2 extra chocolate bars may contain extra carbs and fat that you need to achieve peak performance for your training.
It's all about context and that's why having refeed meals is a great way to prevent eating disorders.
The other psychological benefit of refeed meals is to prevent binges.
When you first start a diet you will see a big decrease in sugar, fat and salt intake (it's the sugar, fat and salt that make most foods very palatable).
By having those foods you miss once per week, you prevent big binges.
3) Refill your glycogen and intramuscular fat stores.
Your muscles consist of water, glycogen, intramuscular fat stores and only a small part of the muscle is lean muscle tissue.
When you diet, you often have less volume in your glycogen and intramuscular fat stores because you eat less carbs, fat and salt.
This makes your muscles appear a bit smaller and more flat than usual and this is also one of the reasons to why a lot of skinny-fat guys think they lose muscle mass as soon as they jump on a diet.
When you have refeed meals that are high in carbs, salt and fat you fill up the glycogen and intramuscular fat stores which makes your muscles look bigger for 24-48 hours.
In addition to looking bigger, the muscles will also be much stronger, therefore you will most likely be able to set new personal bests in your training the day of or the day after the refeed meal.
So if you're having a plateau, be sure to schedule your weekly refeed meal either on the day of or the day before a training session.
Some notes about weekly refeed meals:
* It's ONE refeed meal per week, not one day.
* You don't need to compensate for the refeed meal by exercising more. The whole point is to put you in a Caloric surplus and adding 2 hours of cardio on top of the meal offsets that.
* Do not worry about gaining body-fat. If you're in a Caloric deficit 6 days per week and a Caloric surplus once per week, you will not gain any body-fat.
* Do not worry about looking more fat after having a refeed meal. What you're seeing is extra water retention and bloating. When you increase salt, carb and water intake, your body retains more water (usually around 1-3 KG of extra water) and that can make you look more fat. This is temporary and will go away within 24-48 hours. Furthermore, you will have more food in your stomach than usual which will push out your stomach a bit. This is normal.
* When you have the refeed meal you can have ANY foods you like in any quantity! Nothing is restricted. Just enjoy it.
The downside of refeed meals.
I mentioned earlier that refeed meals can prevent binges by having you load up on the sugar, salt and fatty foods that you miss.
However, there is a small minority of people with naturally huge appetites who can't control refeed meals.
The reason is not because they eat too much during the refeed meal.
Instead, the reason is that they are naturally addicted to sugar, salt and fat and when they have the refeed meal their addiction comes back so they keep craving salt, fat and sugar after.
If that's you, it may be wise to consider a modified refeed meal where you eat a regular meal as it's laid out in the diet but load up on the diet foods in bigger quantities (as much as you can get in) and once you can't eat more of the regular foods you add in some chocolate bars or chips to put you in a Caloric surplus.
The idea is basically to have less of the food consist of foods that you tend to get addicted to and thereby minimise the chance of you going on a big binge after.
The best choice you can make during a modified refeed meal is the food(s) that you aren't naturally addicted to.
For example, if the foods you tend to crave are fat and salty, you add in sugary snacks for the modified refeed meal.
If they're sugary, you choose salty or fatty foods.
This is what I personally do with my refeed meals and it works very well for me.
When to have your first refeed meal?
Wait until you're 14 days on the diet.
How will the refeed meal affect your weekly measurements?
With my transformation program clients I check their body-measurements and bodyweight every week to ensure they're making optimal progress.
The issue is that doing the measurements right after a cheat meal is a bad idea because of the extra water retention from increased sodium intake and bloating from having more food in your stomach.
The extra water retention and bloating will temporarily inflate all your body-measurements  and thereby make it hard to see your progress from week-to-week.
Therefore, the solution is to wait 24-48 hours.
If you have your refeed meal on a Saturday and you usually do measurements on Sundays, wait an extra day to let your body's fluid levels normalise.
This will give you much more accurate measurements and bodyweight for progress tracking.
Be proud but stay hungry!
Oskar Faarkrog, ISSA Certified Trainer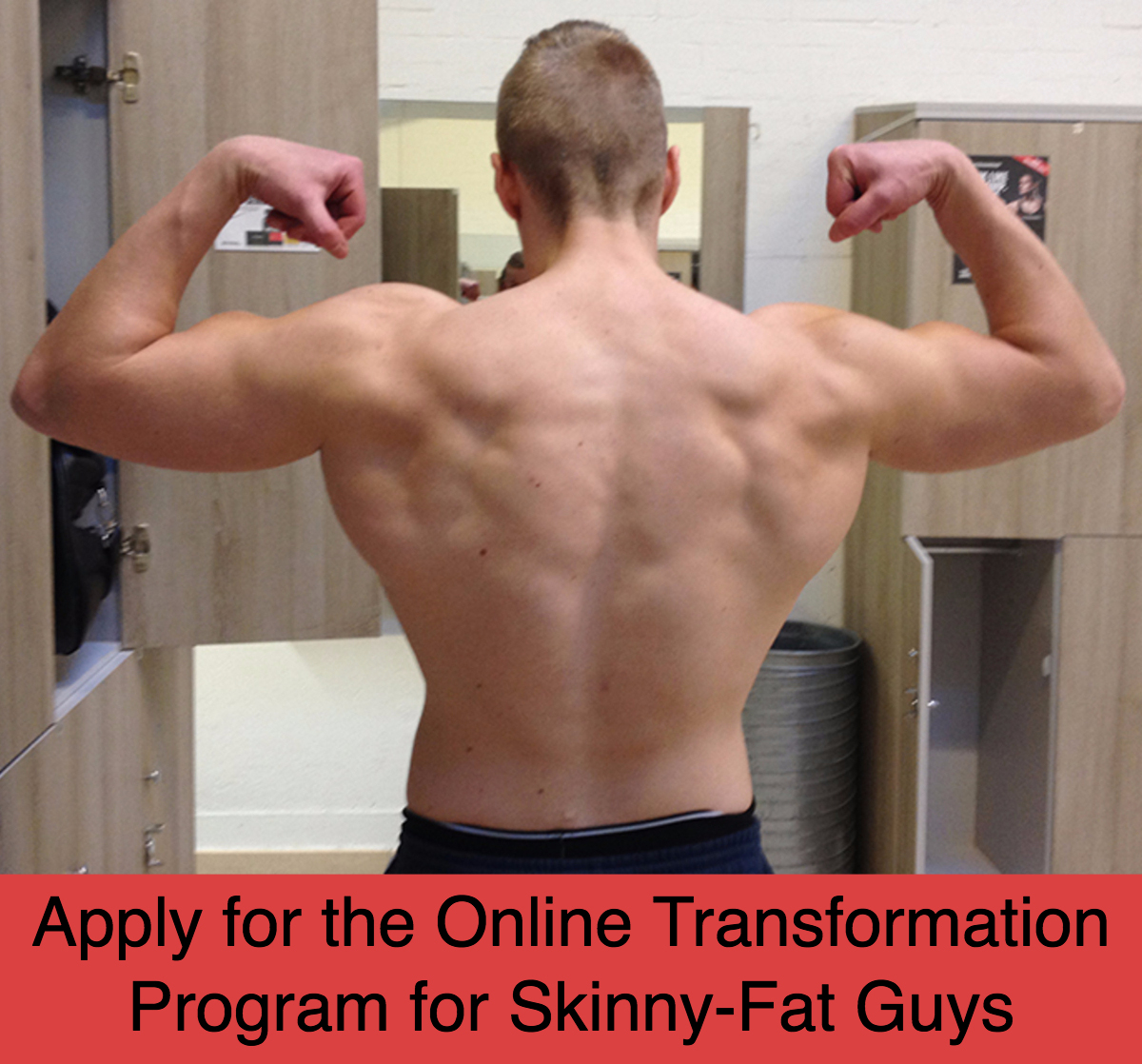 Read my free 50 page guide "The 2 Phases of a Skinny-Fat Transformation"