During the last 4 years of training I've used a training method that I haven't seen anyone else use and which has helped me break through growth plateaus in all my naturally weak muscle groups (lats, upper and inner chest, biceps, triceps, deltoids).
I like to call it the Muscle Fiber Emphasis Training Method.
The idea is that you combine 3-4 exercises for one muscle group and each exercise must emphasise different muscle fibers.
For bigger muscle groups such as chest and back, you do 4 exercises and for smaller muscle groups you do 3 exercises.
Below I will provide you with a combination of exercises for all the naturally weak muscle groups for skinny-fat guys.
Upper + inner chest:
Diamond push ups: Chest compound (mostly inner chest).
Dumbbell incline pullovers: Upper, outer chest.
Dumbbell incline flyes: Upper, inner chest.
Dumbbell incline presses: Upper chest.
Biceps:
Reverse Grip Dumbbell Curls: Lower biceps (brachialis).
EZ-bar preacher curls: Inner biceps.
Dumbbell alternated curls: Biceps peak.
Triceps:
Single armed reverse grip pushdowns (handle attachment): Triceps medial head.
Rope pushdowns: Triceps lateral head.
DB skullcrushers: Triceps longhead.
Shoulders:
DB Front Raises: Front shoulders.
DB Lateral Raises: Side shoulders.
DB Reverse Flyes: Rear shoulders.
Lats:
Wide grip lat pulldowns: Upper lat width,
Underhand grip lat pulldowns: Lower lat width.
Dumbbell rows: Lat thickness.
Pullovers: Lat compound.
All exercises are done back-to-back.
The key to benefit from this way of training is to:
Know exactly what exercises work well for you.
Know what muscle fibers you stimulate with each exercise. (This will be different for people depending on body-structure).
Be able to pretty much isolate different muscle fibers on a muscle group with each exercise.
Use much lighter weights than you're used to so you can emphasise the right muscle fibers.
Use perfect technique on each exercise to stimulate the right muscle fibers.
Stop the set when the target muscle fibers give out.
Now I know that some of you think: How can I isolate different muscle fibers on a muscle group?
This is where experience and training with light weights and perfect form comes in.
When you have built up your mind-muscle-connection, you can do this but it doesn't come over night.
Here's an example of how well I can isolate my muscle fibers:
I can do reverse grip dumbbell curls to failure and only use the lower part of my biceps.
When I switch over to regular dumbbell curls, my performance barely takes a hit because I didn't use that part of the biceps.
This goes for pretty much all muscle groups in my body.
Optimal rep ranges?
The optimal rep range will vary on each exercise but a good starting point is to go for 8-12 reps on the first exercise and the remaining exercises you can aim for 6-8 reps.
Why as low as 6-8 reps?
Because while the goal is to isolate muscle fibers, we can never truly do that.
We can only emphasise them to a degree.
As a result, if you do the chest circuit and you take the diamond push ups to targeted muscle fiber failure, the second exercise (the incline dumbbell pullover) will take a 10-20% performance hit even if done right.
Exercise sequencing:
The way you sequence exercises is very important, however this is more of an art than a science.
Essentially, when you become experienced you will know how to sequence movements so they feel right for the body and thereby reduce the risk of injury.
The circuits above are what I consider to be very good sequences.
Adding metabolic effect:
There's one more thing to this way of training and that is making it even more effective.
The way this is done is by combining the different exercise circuits.
For example if you train the chest you can do the back circuit right after and then the shoulder circuit and so on.
I usually combine all the circuits together so my training sessions are basically circuits done back-to-back for 90-120 minutes.
I may rest 30 seconds here and there otherwise I'm going all the time.
This has an incredible metabolic effect and it sculpts your physique in a much different way compared to traditional bodybuilding training where you rest a lot between sets.
Furthermore, if your diet and sleep is on point and you're doing this correctly, you can train full body pretty much 4-6 days per week and make some monster gains.
So who will this training method work for?
It will work incredible well for hardgainers who have a naturally low response to training because we can go in and stimulate the most amount of muscle fibers to the highest degree possible.
A good example of this is one of my recent Online Transformation Program Clients Harrison Max.
In 14 weeks he has gained 9 pounds (4.2 KG) of mostly muscle mass in the upper body.
His shoulder and chest measurement both increased with 4.7 inches (12 CM) and his arms increased with 0.6 inch (1.5 CM):
He has made those gains while retaining his abs and gaining almost no size on his waist and hips:
Of course, his diet was 100% on point day-in-day-out with a very high amount of clean food coming in and he trained his ass of 6 days per week using a combination of the training methods above and progressive overload on weighted dips and chin ups.
He has made gains that are pretty much at the limit of what a natural can gain.
Couldn't you just go to failure on a compound movement instead?
Technically yes, however in my experience the Muscle Fiber Emphasis Training Method has several advantages:
When you go to failure on compound movements you stimulate some muscle fibers while others are neglected. A good example here is the bench press where the lower-medial part of the chest get's stimulated while the rest is neglected. With the Muscle Fiber Emphasis Training Method you stimulate all muscle fibers and thereby achieve maximum growth in that muscle group.
Going to failure on compound movements has a long recovery time so you're limited in your training frequency and volume. With the Muscle Fiber Emphasis Training Method you only take each exercise to muscle failure within those muscle fibers and in my experience this way is much easier on your body. You can recover from training this way very fast. I can train every muscle group like this 4-6 times per week but when I do compound movements to failure I can only do 2-3 times per week.
The downside of this type of training is that muscle gains seem to go away fast.
If I take 2 weeks off training I can see that I lost a big layer of muscle mass and all my measurements go down.
I also gain some body-fat because my body is so used to the massive amount of Calories I burn through training.
Essentially, the way you want to see this training method is as a way to go past the gains that you are able to make with regular straight set training.
It adds extra layers of muscle that your body wasn't meant to have.
When you stop training, that layer can go away quickly, however as soon as you start training again you will see yourself regaining that layer each training session.
The other downside of training like this is diet requirements.
You need a large amount of clean food coming in everyday to support recovery and gains.
If your diet isn't on point you will feel fatigued, have sleeping problems and get terrible pumps at the gym.
Only start this type of training if you can commit to a GREAT diet.
Be proud but stay hungry!
Oskar Faarkrog, ISSA Certified Trainer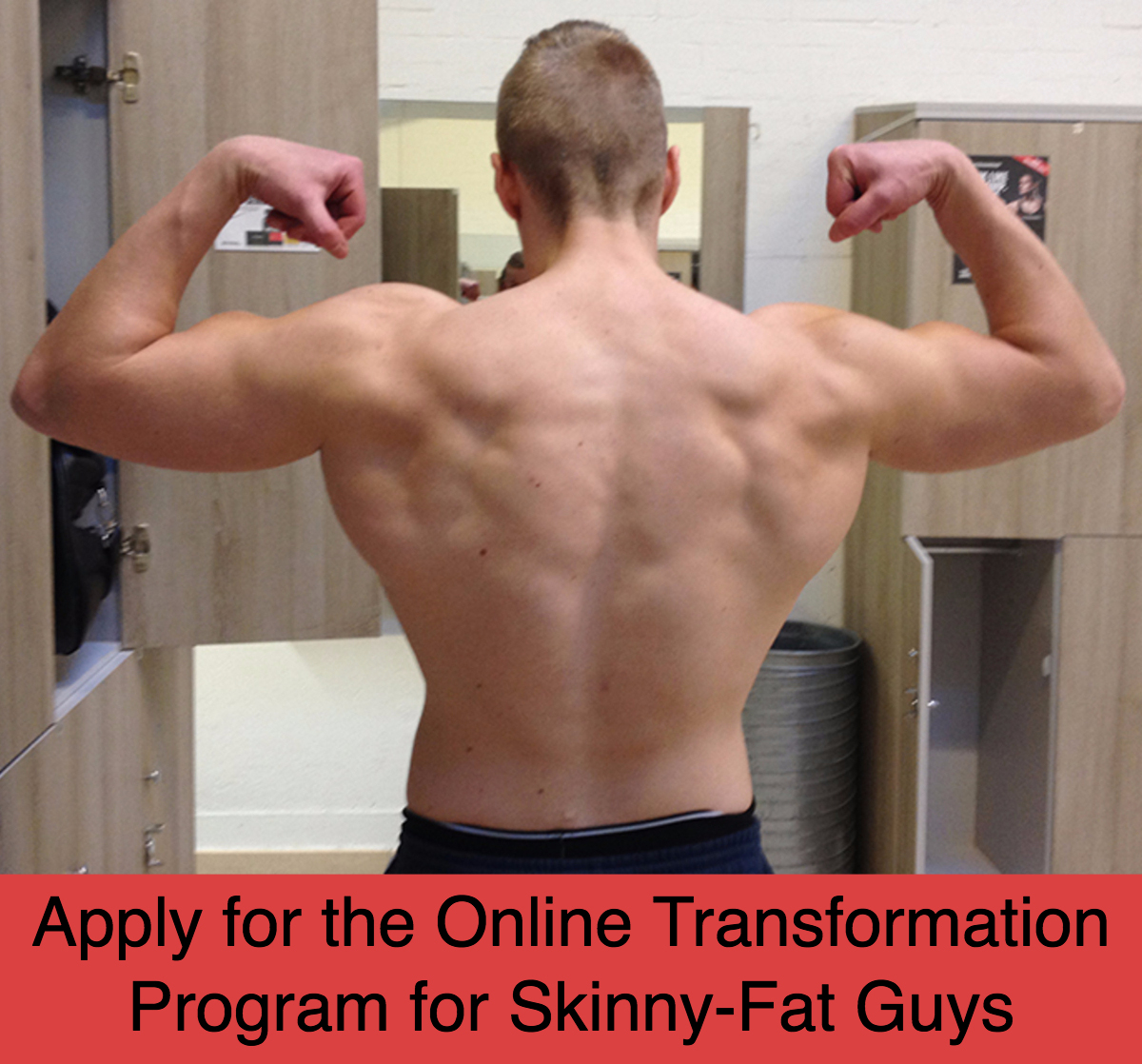 Read my free 50 page guide "The 2 Phases of a Skinny-Fat Transformation"