If your goal is to have great health and look great, it makes no sense to start with an extreme diet such as low carb, keto or vegan.
The problem with starting an extreme diet or taking a lot of supplements is that you have no idea what's working and whether the way you feel is simply because of the placebo effect.
In my experience training over 300 clients, +99% of people don't need a ketogenic diet or a vegan diet or even fasting to lose fat, build muscle and have high energy levels.
You get 80% of diet related benefits from just following a balanced base-line diet using proven whole foods (preferably organic) that are generally accepted as healthy and eating 3-6 regular meals a day.
E.g. seafood, vegetables, nuts, chicken etc. We all know these foods are proven and healthy.
Basically eat as natural as possible and get a good balance of fats, protein and carbs.
Then from there, you can tweak portion sizes and specific foods based on response (digestion, body-composition changes, energy levels, sleep) and try to implement a variety of foods high in micronutrients to cover all bases.
This is what I do with most of my clients.
I give them a good base-line plan that has a healthy amount of Calories for their size and activity levels,  balanced macronutrient split, outlines exactly how much to eat of each food and a huge variety of food options (typically 115 options in each meal).
The goal is to give them a plan that they can stick to long-term.
Then based on their response (sleep, digestion, body-composition changes and energy levels) and comprehensive blood work (if they decide to get it done), I tweak factors one at a time until the diet is 95% dialed in for them.
Some people will need to go higher on fiber rich foods, salt, saturated fats or protein. Other people will need to go easier.
People with IBS-C (irritable bowel syndrome-constipation) for example need to go easier on the fiber and consume more easily digestible carbs such as white rice and potatoes and more saturated fat.
In contrast, those with high blood sugar need to stick to fiber rich carb sources and possibly lower their carbs a bit.
Can't lose size around the waist and hips and bodyweight is not decreasing? Decrease portion sizes 10-20% or increase walking with 30 min a day.
Can't gain muscle mass and struggle recovering between training sessions? Increase portion sizes with 10-20%.
Struggle with digesting all the protein or fiber? Replace protein intake with more carbs or replace fiber rich foods with easier to digest carbs.
Got low Omega-3 and iodine levels or high C-CREATIVE PROTEIN levels? Go higher on seafood.
Got high cholesterol? Go easier on red meat.
Got elevated kidney function? Eat less protein.
Got high blood pressure and salt sensitivity? Moderate salt intake.
Most of these tests can easily be done at any hospital as part of a yearly health check up and you can get a blood sugar and blood pressure monitor at any local pharmacy for like 50 USD each to keep track of your numbers over the long-term.
The goal is to have great health markers, digestion, sleep and energy levels while seeing positive changes in body-composition.
Never sacrifice health and biofeedback markers for quick body-composition changes because that does not work out long term!
There's a lot of individual variation in terms of what exact foods work best for someone and the total quantity of saturated fat, protein, salt and fiber.
So you have to go in and actually see how you respond to a good base-line diet through meticulous tracking then tweak just one or two things at a time until the diet is dialed in.
There's a lot of factors to consider when balancing out the diet, therefore when there's already so much complexity, you don't want to add even more by going on an extreme diet and adding lots of high dose supplements.
When I look at the history of most of my clients, I see a clear trend.
Most of them have already tried a variety of approaches such as keto, vegan, intermittent fasting and lots of various supplements.
But they have never gotten anywhere near the shape they want to be in.
The problem is that they have never taken the time to slowly and methodically dial in their diet and training plan over a time span of 4-8 weeks (or in some cases 6 months or so depending on starting point and existing health problems).
Instead, they have rapidly changed a lot of small factors at the same time or made an extreme change like going from a balanced diet to keto.
They would have gotten much better results if they had taken 4-8 weeks to do things properly from the get go.
This means a good base line diet plan without any extreme approaches and tweaking just one or two factors at a time while tracking progress in a spreadsheet and notebook.
When most people make tweaks, life get's in the way, you get busy and the tweaks you make are often based on irrational feeling and not hard data.
We want fast results so the tweaks we make based on our feelings always represent that and that's a huge mistake.
You can't force your body into transforming and then maintain that transformation. For a long-term transformation, you have to coax it.
No one needs vegan, keto or fasting and high dose supplements should only be used if you have a blood test showing a true deficiency, but even then, eating real food would in almost all cases be the better first action of choice.
All the stuff that isn't 100% proven yet with long-term studies (high dose supplementation, ketogenic diets, vegan diets, fasting, biohacking and so on) can all potentially give you a potential 5% extra boost when dialed in to your exact genotype.
However, finding out which of these things work for you can take YEARS of experimentation and when going through the optimization process you'll be operating at like 20% due to a crash in energy which most people see when they make an extreme switch in diet (e.g. going from a balanced diet to Keto).
So you're sacrificing a big chunk of your life to be a walking biohack experiment. (Most of these biohackers who do keto diets, fasting and so on that have posted blood work actually have terrible health markers yet they still keep doing all these experiments).
So the most rational way is to just focus on what we KNOW is proven and follow that to get the 80% benefit, then make small tweaks to that base-line template based on biofeedback and get that extra 15% to reach 95%.
What I see with most diet content online is that it focuses on a bunch of gimmicks which all combined can give you a potential 5% boost instead of just the old, boring and proven stuff that gives you 95%.
I've had almost all my clients with high blood pressure and high cholesterol go off medications and those with digestive problems have in almost all cases fixed those too. This was all done with a balanced diet plan.
Similarly when it comes to body-composition, I've never had to put someone on keto or a vegan diet or fasting to make them lose excess body-fat.
Be proud but stay hungry!
Oskar Faarkrog, ISSA Certified Personal Trainer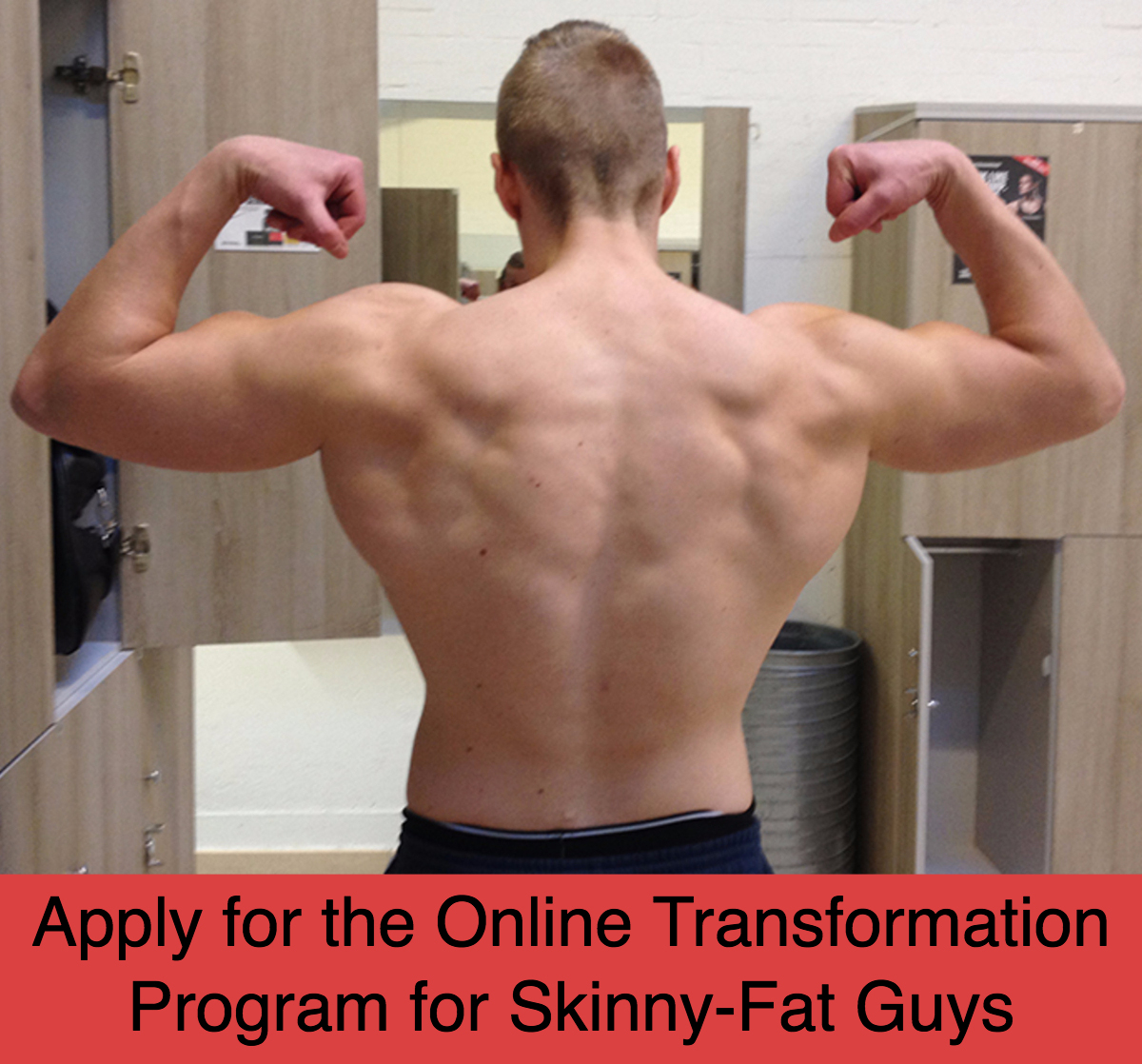 Read my free 50 page guide "The 2 Phases of a Skinny-Fat Transformation"