When people want to improve their shoulder-to-waist ratio, they often make the mistake of focusing all their effort on training their shoulders.
While the shoulders are important, they contribute less to your shoulder width than your lats.
Your lats are a much bigger muscle group and when trained properly, they can grow very wide.
Well-developed lats will get so wide that they push your arms out to the sides and broaden your entire torso. (As shown in my physique photo in this article).
So how do you develop big lats?
The best exercise for developing the lats is the chin up which is the main exercise in the SKINNY-FAT TRANSFORMATION Bodyweight Program.
The chin up targets the lower part of the lats which are most visible when your physique is viewed from the front and also works the upper lats a good amount.
You want to start out with the goal of building up your strength to do 20 clean chin ups.
This is a goal that ANY skinny-fat guys can achieve by training from home 20-30 minutes per day regardless of age and genetics.
Being able to do 20 chin ups will give you a great foundation of strength so you can move on to do a bigger variety of exercises for the lats… and thereby maximise the size of your lats.
Eventually, after 3-4 years of hard training you want to be able to do reps of weighted chin ups with 100 pounds attached and work your lats with a very high volume and frequency on a variety of lat pulldowns and pullover movements.
When you reach this point, you will have built +80% of your lat size and completely transformed the proportions of your body:
Be proud but stay hungry!
Oskar Faarkrog, ISSA Certified Trainer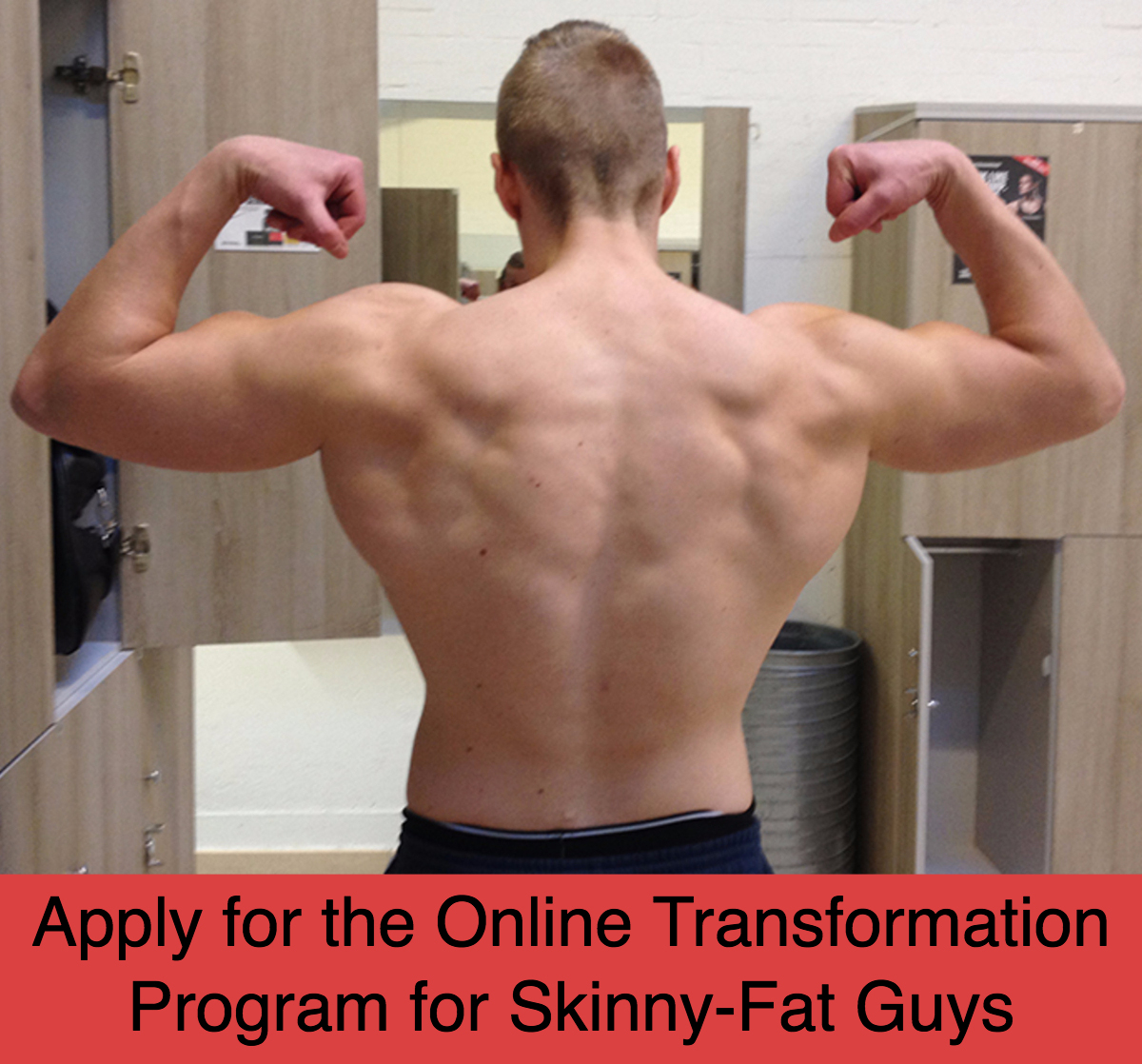 Read my free 50 page guide "The 2 Phases of a Skinny-Fat Transformation"