When we think of growing our biceps, doing biceps curls comes to mind.
Biceps curls are great, but there's one variation of them that's highly underutilized: The Reverse Grip.
When you perform biceps curls with the reverse grip, you target the brachialis in the most effective way possible.
The brachialis is a muscle that's located directly under the biceps.
When you grow the brachialis, it pushes your biceps upwards, thereby making them bigger.
Implementing brachialis training, using the reverse grip, is an easy way to quickly grow an extra 0.5-1 inch on your arm measurement and make them pop.
When you implement reverse grip curls, be sure to do it with a cable or dumbbell (cable is best).
Do not use a barbell to start with since the risk of injury greatly increases.
You want to start doing the curls with a hammer grip and gradually turn your arms into a reverse grip, using a light weight.
Then over time build up to a reverse grip.
By doing it gradually, you prevent elbow injuries.
If you go straight to the reverse grip, you will most likely feel discomfort on the elbows, therefore take your time to progress.
Once you can do the reverse grip, keep the weight light-medium and go for volume and frequency. This is an exercise you can do DAILY as long as you use perfect form and a light-medium weight.
Do not hammer the intensity on this movement since it can mess up your elbow and take time off it anytime you feel discomfort in the elbows.
– Oskar Faarkrog, ISSA Certified Personal Trainer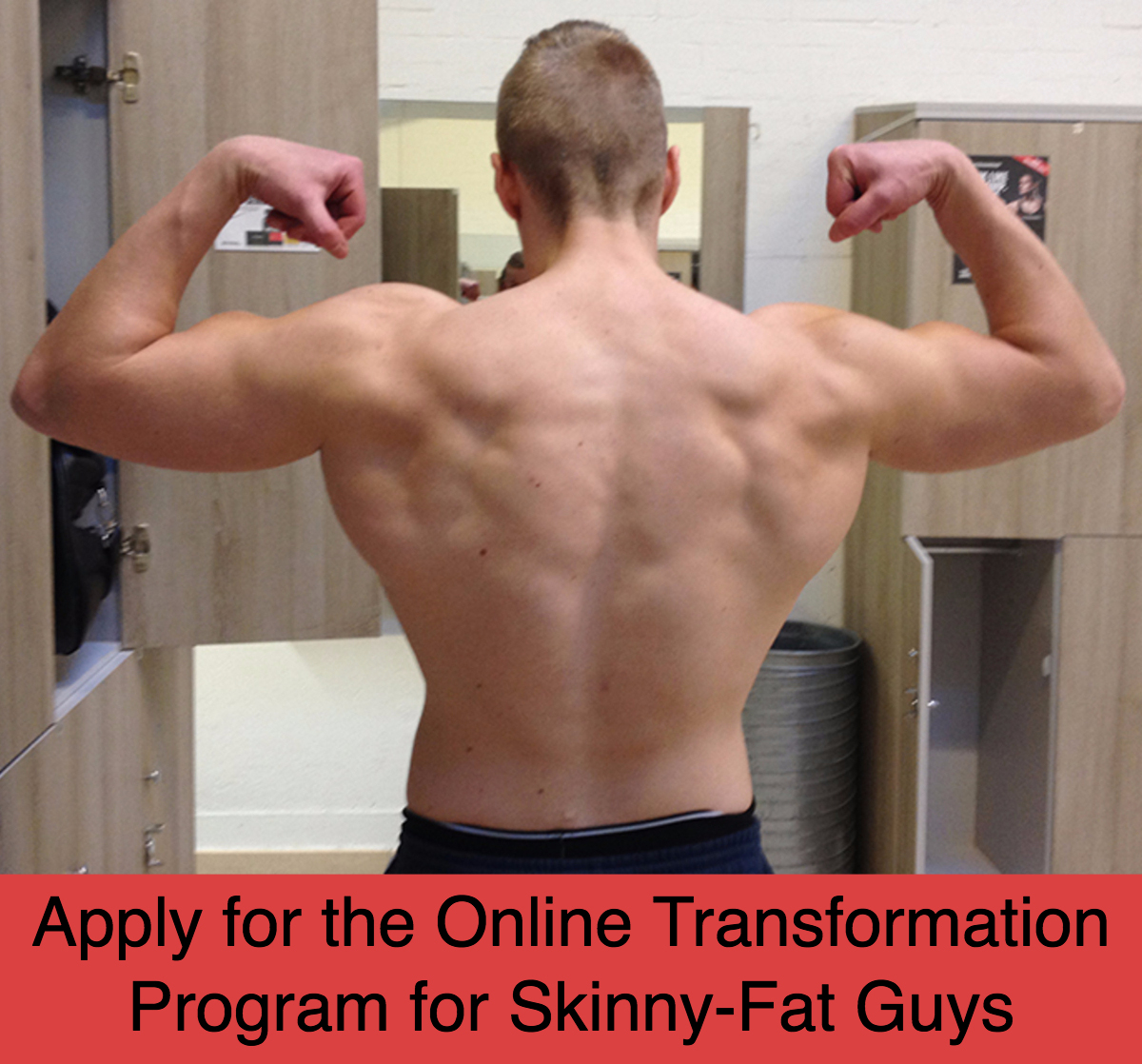 Read my free 50 page guide "The 2 Phases of a Skinny-Fat Transformation"