I often get the question: Can I look like this guy in X months of training?
The answer is: No. You will never look like someone else.
Your bone-structure, muscle bellies, muscle insertions and body-fat distribution determine how you look at a certain level of leanness and muscularity.
This means that you can have two guys that are the exact same height, fitness level, bodyweight and body-fat percentage, however they will always look different.
Example 1: Bone-structure
Take a look at Ryan Gosling:
He has very good chest, arm and shoulder development, however his hips are wider than average and his shoulders are naturally very narrow.
You can see this from his structure when he's walking because his shoulder-to-waist ratio isn't that impressive despite putting on a very good amount of muscle mass.
He could maximise his natural muscle mass potential (or even go on steroids) but he would never be able to look like Steve Reeves who has naturally wide shoulders and a small waist:
Example 2: Muscle Bellies and Insertions
You will sometimes see guys who are very big and muscular yet their muscles don't have much shape or roundness.
Here the fitness YouTuber Jason Blaha comes to mind:
He has very well developed muscles all over his body and very high strength levels, but his muscles don't look round and full like Serge Nubret:
Jason Blaha could take all the steroids in the world, but he would still never have that round and full muscular look of Serge Nubret because muscle bellies and insertions are +80% genetic.
The conclusion? Don't try to look like someone else.
Instead, become the best version of yourself and create your own unique look because that's all you can do.
If you put in the time and train consistently, you will still end up looking better than +90% of guys out there and stand out wherever you go.
Be proud but stay hungry!
Oskar Faarkrog, ISSA Certified Trainer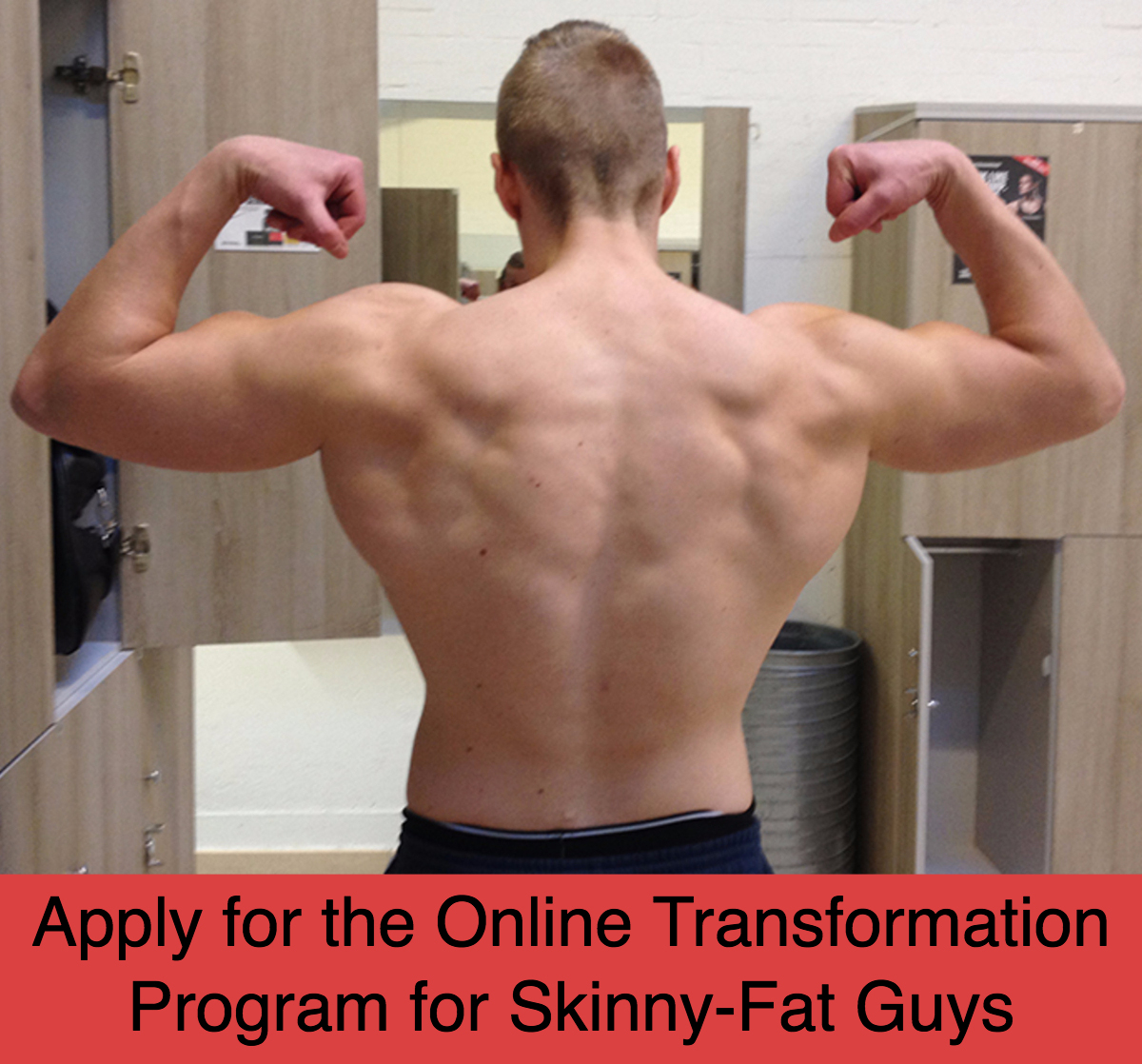 Read my free 50 page guide "The 2 Phases of a Skinny-Fat Transformation"