Do heavy deadlifts, squats and bench presses increase testosterone?
Heavy compound lifts only cause a small short term spike in testosterone.
This spike has no effect on body-composition.
Regardless of whether you do heavy compound lifts or not, your testosterone levels fluctuate up throughout the day with the highest levels being around 5-8 AM in the morning.
With that said, heavy compound lifts can cause a lot of stress on the central nervous system (CNS) which leads to chronically high cortisol levels.
The smaller your bone-structure is, the more likely you are to experience high cortisol levels when including heavy compound lifts in your training because your body doesn't tolerate training stress too well.
(This is why you will never see a skinny-fat guy who makes a complete body-transformation on programs such as StrongLifts 5×5 and Starting Strength).
Cortisol is the stress hormone and an excess of stress lowers your daily testosterone levels and thereby reduces your ability to make gains.
In other words, any increase you see in testosterone from training will be negated by a proportional increase in cortisol.
And if the cortisol levels are too high for too long, you will see a reduction in testosterone (and possibly enter a state of overtraining).
So how can you train for optimal testosterone levels?
You want to play the loser's game and avoid spiking cortisol levels too much for too long.
This is done by inflicting the most muscle damage possible while sparing the joints and central nervous system.
You should be very strategical about the compound movements you include and use the minimal effective dose… Then rely a lot on basic bodyweight exercises, cables, machines and dumbbells for your training.
If your goal is bulking, you want to use training that's easy on the Central Nervous System and do high volume.
In other words, you don't use certain exercises or training programs to increase testosterone. 
You use correct training to keep the training stress at the right level so your testosterone levels don't decrease.
On a side-note, the main ways your testosterone increases are through:
Body-fat loss: When you are at a healthy body-fat percentage (8-15% depending on your genetics) your testosterone levels are at their peak.
Enough carbs and fats in the diet: Carbs and fats are the protein sparing nutrients. Both are essential for optimal testosterone production. You need to get enough of both for peak testosterone production.
Hitting the micronutrients in the diet: Eat a balanced diet with quality foods so you cover your body's micronutrient needs.
Low stress levels and good sleep: Plan your schedule so you can get to sleep on time, cut out toxic people, stop using your smartphone / laptop / TV before bed, spend time in nature every week.
Supplementation: 2-3 grams of a high quality Omega-3 is essential. Then if needed: Vitamin D3, magnesium (must be topical for better absorption), zinc, boron.
Chugging down protein, lifting heavy and training hard are not requirements for high testosterone levels. They're not even useful.
You can have good testosterone levels without even looking like you lift as long as you dial in your diet, body-fat levels, lifestyle and supplementation regimen.
With that said, the testosterone will enable you to train harder, recover faster and make much better gains from your training if that's what you want, therefore it's essential to increase it during the first phase of your transformation.
Be proud but stay hungry!
Oskar Faarkrog, ISSA Certified Trainer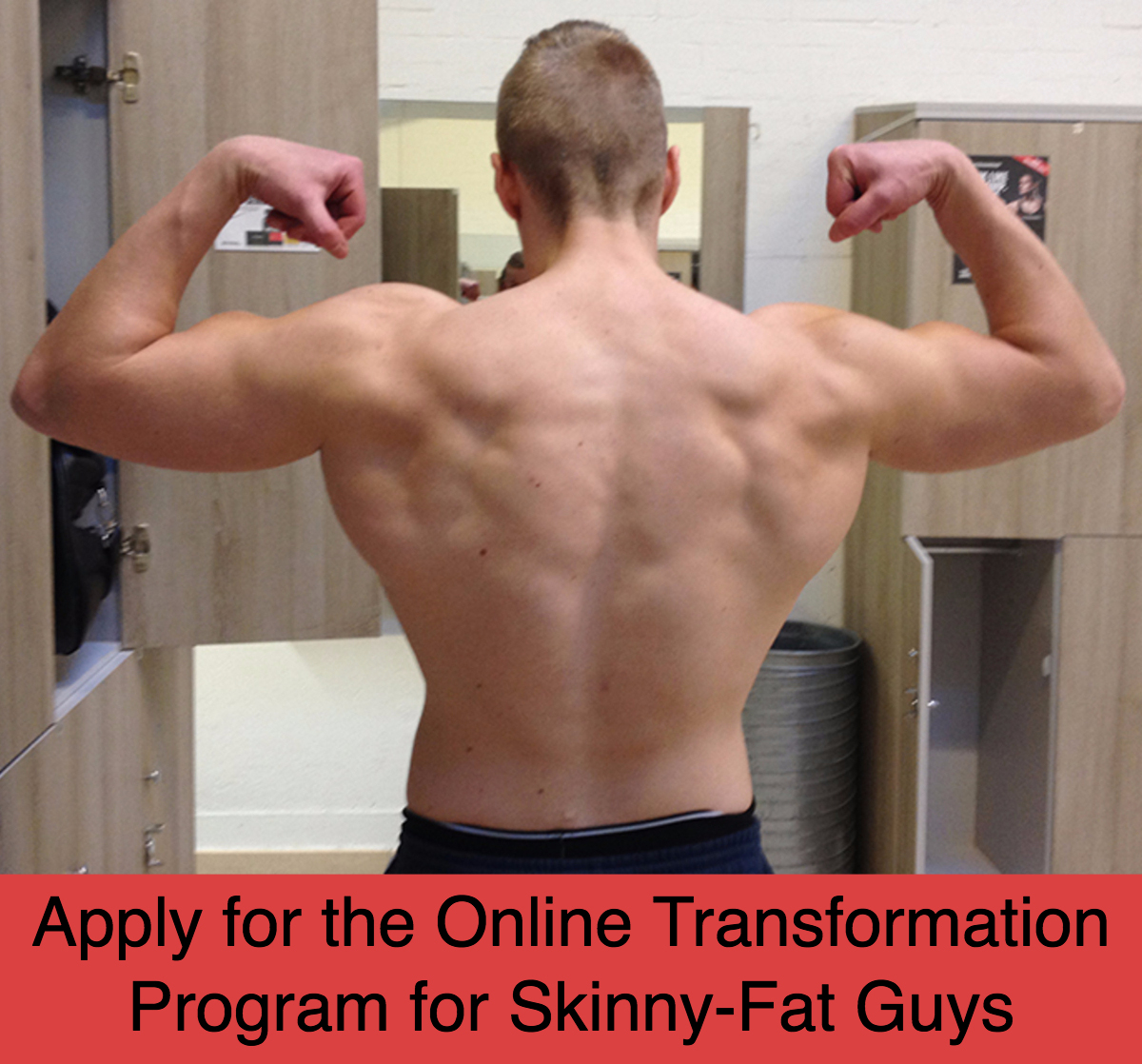 Read my free 50 page guide "The 2 Phases of a Skinny-Fat Transformation"