Throughout all my teenage years I was skinny-fat.
My body held me back in all areas of life.
I was afraid to approach hot women.
I was afraid to talk with people who are succesful or popular.
I didn't want to go on trips to the beach because I knew that meant I would have to take off my shirt and feel uncomfortable in my own skin.
At the time, I had a vision in my head of myself having a great body and a hot girlfriend while travelling to tropical beaches and inspiring people to change their own life. 
I knew in my mind that I could achieve these things because plenty of other less fortunate people have done so.
I just didn't know how to achieve them.
Now, in 2015, at age 23 I've had this entire vision come true!!
In 2015, I've:
Quit my master degree at business school so I can focus all my time on my private fitness coaching business which has exploded in size.
Travelled almost the entire year and seen amazing mountains and beaches in Thailand.
Interviewed world-class experts such as Karl-Mikael Syding (finance) and Jay Campbell (fitness) for the SFT-podcast and also met these people in person.
Had over 228,345 returning visitors to the SkinnyFatTransformation.com blog, mainly from the US, the UK, India, Canada and Australia.
I've done all of this while maintaining about 95% of my muscle gains and training just 3-4 days a week:

In other words, the life-vision I had for myself in my teenage years has been accomplished:
I have the body I always wanted and I know how to maintain it with minimal effort.
I can make a good living from my laptop doing what I love for years to come and have no boss or alarm-clock waking me up.
I don't fear approaching any person. I can approach any hot girl and I don't fear talking to succesful people who are world-class experts in their fields.
I travel all over the world to sunny locations such as Thailand and am now arranging my move to South East Asia for the entire 2016.
This is essentially what I've always wanted and now I have it.
Make 2016 The Best Year Of Your Life
What do you want?
Do you want more travel and experiences?
Do you want to quit your job and start making more money online?
Do you want to date hotter women?
Regardless of what you want, you need to first tackle your body.
If you feel uncomfortable in your own skin, everything else is much harder.
I would never go travel the world and experience what I did in 2015 if I was skinny-fat, because I would always be thinking about what other people think of my man boobs.
I wouldn't be confident enough to quit my comfortable master degree which I was getting paid well for and take the risk of starting my private coaching business if I hadn't already conquered my biggest obstacle: my skinny-fat body.
Just take a look at my private coaching client, Harshit Godha:

I skyped with Harshit a week ago, and he told me that since he transformed his body people treat him better and he's now running his own body-transformation blog FatToFitIndian.com and plans to study abroad in Norway.
Harshit is one of many stories I have gotten over the past few years, and I truly believe that his body-transformation will push him to achieve even greater things in life!
Be proud but stay hungry,
Oskar Faarkrog, ISSA Certified Personal Trainer
Services
Social Media: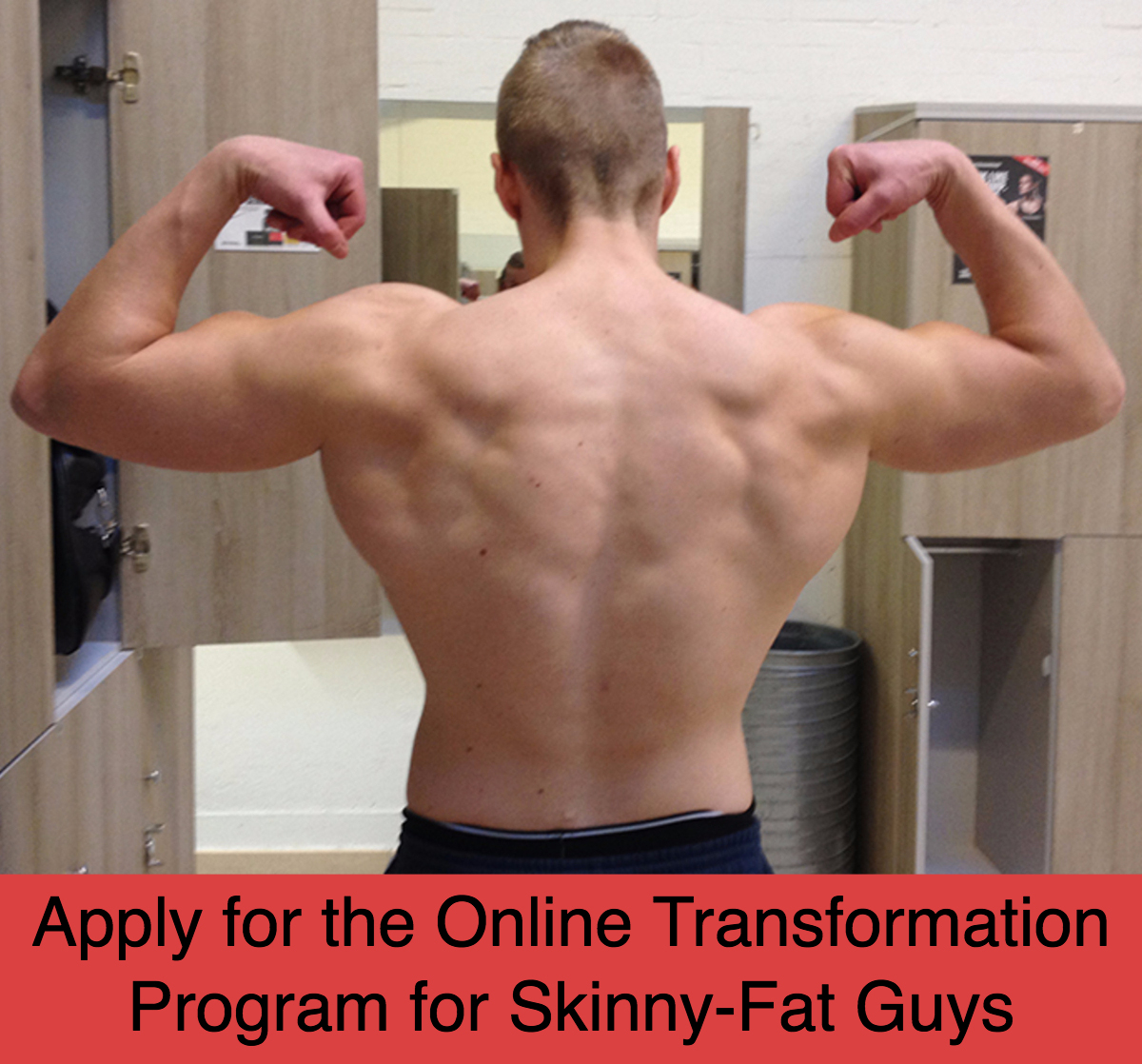 Read my free 50 page guide "The 2 Phases of a Skinny-Fat Transformation"