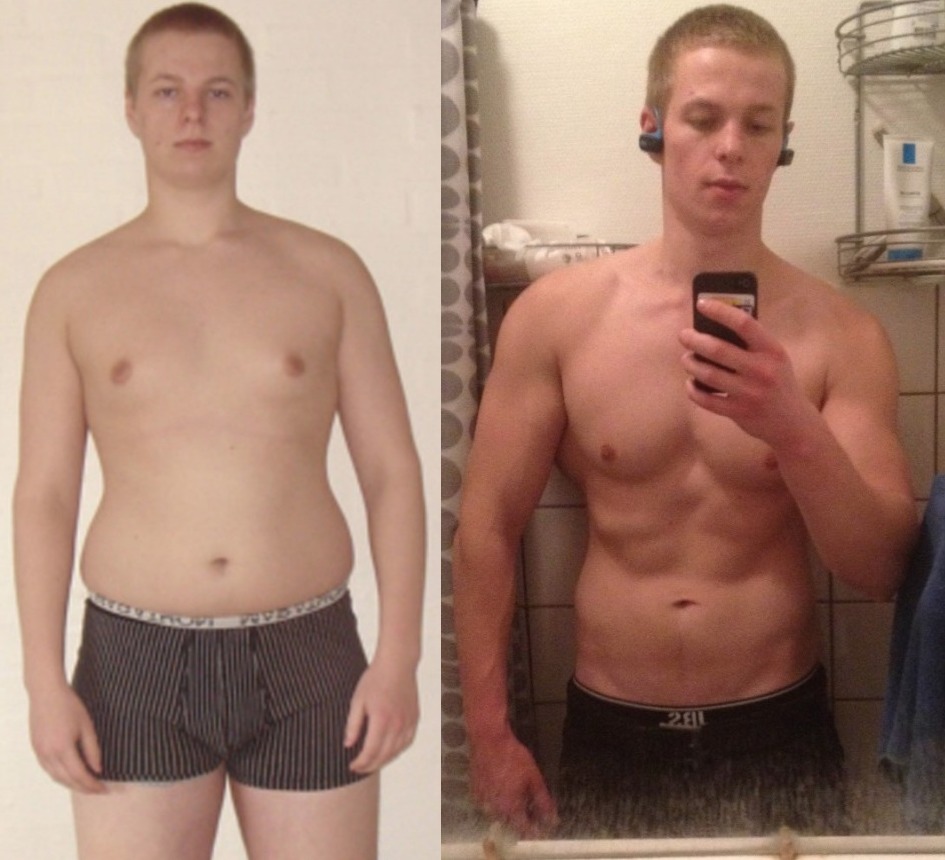 I've had low testosterone levels at 2 important points in my life.
The first was during my teenage years where I developed man boobs, had acne all over my face, struggled with erectile dysfunction and couldn't gain muscle mass despite my best efforts.
The second was 1 year after I had a blood clot in the lungs and followed a fish based ketogenic diet to manage my blood pressure.
In between those 2 incidences I had very high testosterone levels for over 7 years straight.
The question I get a lot from my clients is, how did having higher testosterone levels impact my workouts and rate of progress?
Testosterone is the master hormone in your body and affects every function: Skin, reproductive function, mental health, energy levels, how you store body-fat and recovery between hard workouts.
However, each person has a different experience with regards to how low testosterone levels affect them.
The symptoms and severity of them will depend on your unique genetic make up.
In general though, the vast majority of guys with low testosterone levels don't have sporadic erections, rarely wake up with a morning erection, energy levels are low, recovering between workouts is hard and you feel drained from workouts rather than energized.
In my own case, I had no issues with sex drive when I had low testosterone levels as a teenager, however when I had low testosterone after my blood clot, I went from having very high sex drive to having almost no sex drive at all for 6 months straight.
Both of the times where I had low testosterone levels, I found that all types of workouts drained me instead of energizing me.
This made working out a chore rather than something you look forward to.
When I tried to clean up my diet, my body-fat would not come off no matter how hard I tried.
I would even go all the way to the point of being so hungry that I couldn't get good sleep or to completely eliminate carbs, but at best I would just lose a bit of water weight and my already low testosterone levels would just tank further.
The only thing that would work for losing fat would be an extended fast of 2-3 days.
In contrast, when I overate I would immediately store the food as fat on the hips, love handles and lower chest.
The combination of not being able to lose fat despite my best efforts and finding any type of workouts draining made me train for 2 years straight without anything to show for it: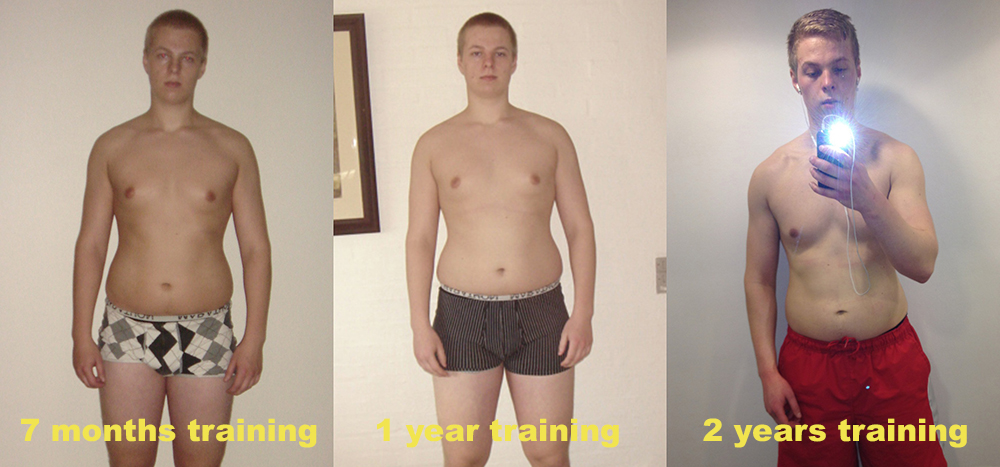 How about having high testosterone?
Once I raised my testosterone levels to the high end of the range all of these things were basically the opposite.
My energy levels and sex drive were high to the point where I needed to train hard for a few hours a day to release the energy.
This was the only way I would be able to relax and get any kind of focused work done outside of my training.
Overall, I felt great on a daily basis and all my health markers were perfect.
When I cleaned up my diet for just a few days, I'd almost immediately see a bit of fat loss and I had to put in moderate effort to get lean.
This is why I have always said that being skinny-fat is mainly a problem of low testosterone and not a problem of not pushing yourself hard enough in the gym or not being strict enough with dieting.
With my online transformation program clients that have done blood work, the vast majority have low testosterone.
Most of them have tried to count Calories and macros and do progressive overload on the big compound lifts for years, but they haven't achieved any significant level of muscle gain or fat loss.
The truth is that hormones control your body-composition.
Someone with a healthy hormonal balance can go in and train hard and heavy and count Calories and they'll more than likely respond well to it.
These guys would have responded to any decent type of training.
Now take someone who is skinny-fat with below average genetics and a naturally low testosterone production.
When you go in with that kind of starting point, heavy weights and forcing progressive overload on them will drain you to the point where your already low testosterone levels will tank even further.
You may get a bit of strength gains, but there will be almost no muscle gains.
Counting Calories and eating a plain high protein diet of chicken and rice and whey protein won't work either because it doesn't address one of the top reasons behind low testosterone which is micronutrient deficiencies.
As someone with naturally low testosterone, your body doesn't partition nutrients well and when you combine it with the fact that most modern foods are much lower in nutrients, you get micronutrient deficiencies.
Therefore you have to make sure that your diet is very high in micronutrients.
This in itself will lead to a big increase in testosterone levels.
Combine this with focused training that you can recover well from while having low testosterone.
Bodyweight exercises are key here because they hit all the right muscles while being easy on recovery.
Chin ups and diamond push ups will take care of most of your weak points on the upper body.
These were the 2 exercises that I mainly used to build the physique in the photos below:
I sprinkled in some isolation work once in a while but at the time it was never consistent and I never focused much on it.
+90% of the result was bodyweight training and to this day I can maintain pretty much all my mass with nothing but a pull up bar.
Be proud but stay hungry!
Oskar Faarkrog, ISSA Certified Trainer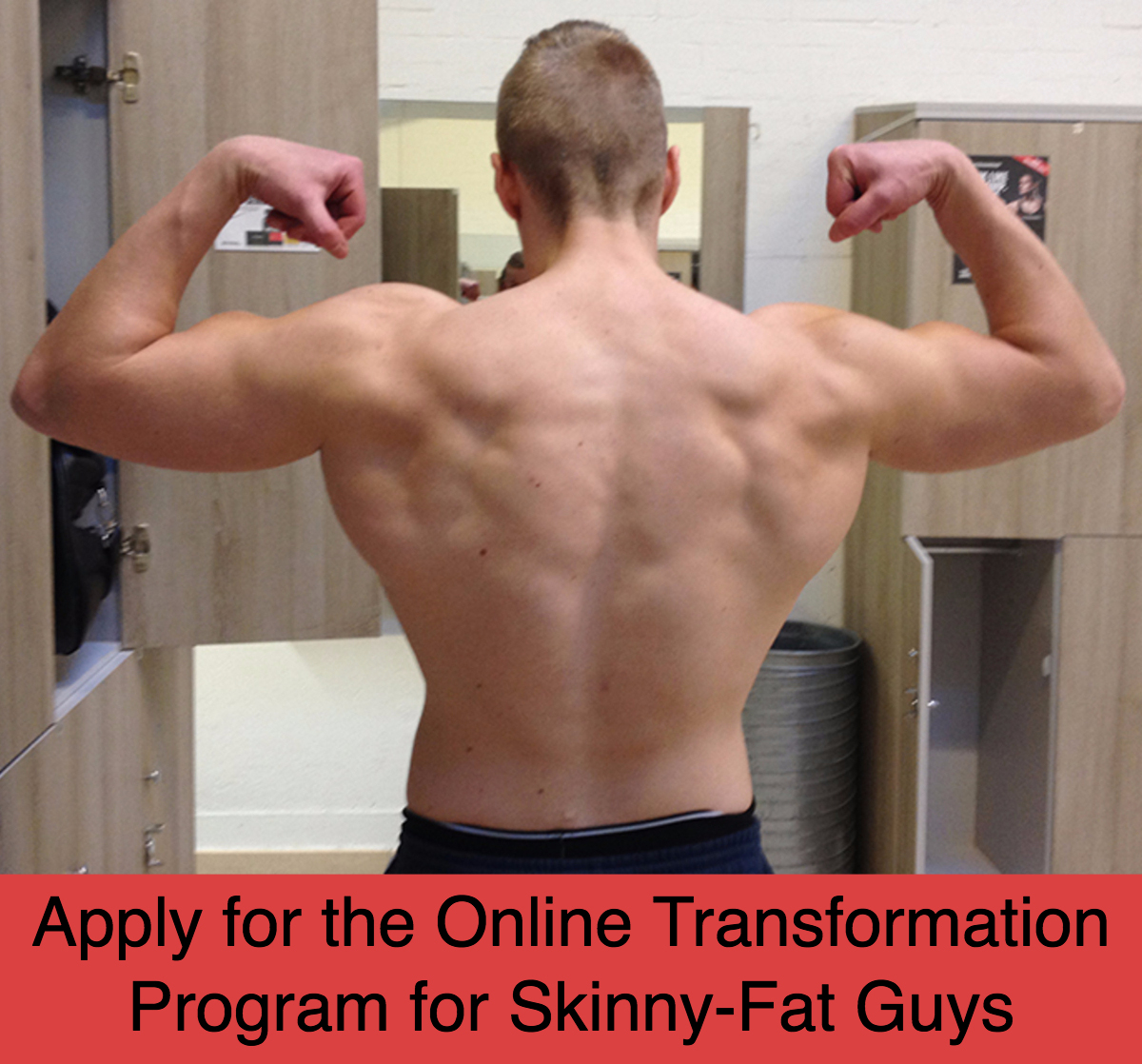 Read my free 50 page guide "The 2 Phases of a Skinny-Fat Transformation"