Today I got a question through email that I often get from SFT readers:
Since im skinny fat and REALLY want to change im doing 100% what it takes to optimize my hormones. Do you think Nofap will help in boosting testosterone? Im on like 40+ days now and have more confidence etc, but its hard sometimes. Do you think Nofap will increase your test levels? Or does it not have any impact on testosterone?
My answer: The benefit of nofap is mostly psychological and works best as a short-term energy boost if you have low testosterone.
I know this from first hand experience because I started my fitness journey as an 18 year old teenager with a testosterone level of 297 NG/DL (bottom of the range), then later boosted my testosterone to 1105 NG/DL (top of the range) and stayed around the top of the range for 7 years straight.
At the beginning of my journey I had all the major symptoms of low testosterone:
Low sex drive.
Weak erections.
Long refractory period.
Depression.
Bad sleep.
After boosting my testosterone levels I noticed that I saw a huge improvement in all my symptoms but especially the strength of my erections and my refractory period.
If I did nofap with low testosterone levels, I would feel better and have more energy.
However, if I do nofap now with high testosterone levels I will end up restless and aggressive. I won't get any work done. All I'll be able to do is hit the gym hard and go out and meet girls. That's all fun for a while but it's not optimal if you have work that needs to be done.
Someone with high testosterone levels has a very short refractory period so their sexual energy will remain high throughout the day even if they ejaculate daily or multiple times per day.
When you put someone with healthy testosterone levels on nofap, we become restless and aggressive. It's counterproductive to get stuff done.
Even training is worse because risk of injury is much higher when you go into training feeling like a caveman. That's when ego lifting happens and you get that nagging shoulder injury that holds you back for good.
With that said, I do see some benefit to restrict fapping and sex as well if it affects your daily life.
If you fap or have sex to the point where you don't have energy for other tasks, then by all means restrict it.
Keep it to bed time only on days you need to get stuff done.
There's no need to be an extremist and completely cut out sex and fapping.
The need to do nofap shows to me that someone is looking for that one extreme thing that will solve all their problems when the solution relies on multiple factors that all together make up a balanced, healthy lifestyle.
I think what's really happening is that today there's a big nofap movement on reddit etc. because there's a lot of guys walking around with testosterone levels equivalent to their grandfather's levels and in desperation they try to fix it with that one extreme measure.
Then they try to find a quick fix through extreme diets (vegan or KETO or even vegan Keto) and nofap.
These things work short-term because: 1) You reinforce to your mind that you are doing something positive for your health which in turns makes you feel better about yourself (a lot of health improvement is about keeping a positive mind) and 2) After a long period of time of having too many carbs and ejaculating too much, taking time off can make you feel better short term.
I believe that unless you're in old age or have a rare disease or serious sickness, our body is already able to produce enough testosterone as long as we let it.
The reason to why we have so many young guys with low testosterone levels today has more to do with chronic stress and lack of good sleep.
Here's a quick list of things in our modern lifestyle that decreases testosterone production:
Chronic stress from being overworked or being in bad relationships.
Sleep problems such as sleep apnea, insomnia or simply not sleeping enough.
Doing a lot of exercise while restricting Calories and especially carbs too much. (It's OK to do a low carb diet but only if you're sedentary or do very easy workouts. If you train hard and long, doing low carb or low Calories will only destroy your sleep and break you down further!)
Too much sugar, alcohol, dairy, soy and saturated fat in the diet.
Not enough nutrition from seafood, fish, vegetables, fruits, nuts.
The key to boost testosterone is essentially to live a healthy, balanced lifestyle.
When you do this for long enough (usually 3-6 months), you will see that your hormones tend to balance themselves out.
There are some rare cases where guys in young age don't produce enough testosterone. These are usually because of damage to the pituitary gland or testicles, tumors, genetic problems such as Klinefelter or serious diseases such as HIV, cancer and so on.
The chance that you have something like this without knowing it is slim. I've trained hundreds of skinny-fat guys with terrible starting points and out of these, there have been just a few that I believe have an underlying problem which requires treatment and that would be from something proven like TRT and not nofap.
Generally speaking, my clients increase their testosterone to healthy levels without doing nofap or using TRT.
If you suspect you have low testosterone, I suggest you start living a healthy balanced lifestyle where you track your biofeedback markers such as sleep, satiety levels and overall energy levels.
Try to dial in your lifestyle so that you have good sleep, good satiety on your diet and good overall energy levels.
This is the main goal I have with my clients during the first 3 weeks of dieting and training.
I want to see a good base-line lifestyle that we can work from to achieve both a body-transformation while optimizing hormones and feeling good in the process.
Then in 3 months time, check your testosterone levels and see where it's at.
You'll want to be somewhere in the upper end of the range to feel your best. This is usually 650-1100 NG/DL for total testosterone and 13-22 NG/DL free testosterone.
These numbers are just guidelines. Don't get too caught up in them because low testosterone is diagnosed based on both symptoms and numbers. We all need a different testosterone production to be at our best. For example, some guys feel great at 600 NG/DL while other guys like me need to be at +800 NG/DL to feel good.
If you wake up with a morning erection regularly and have a healthy sex drive, your testosterone levels are most likely sufficient.
Before the test, make sure you don't workout or drink alcohol for 48 hours prior to the test and that you get good sleep.
Do it early in the morning (before 9 AM) and have both total and free testosterone done since a lot of guys have a decent total testosterone production but low free testosterone (98-99% of your testosterone is bound up or converted).
So, if you have low testosterone levels, don't follow some fad diet like KETO or do nofap.
Instead, get on a good nutrition plan, exercise daily as much as possible, optimize your sleep and manage your stress levels. These are the keys to balancing out your hormones naturally.
I managed to increase my testosterone from 297 NG/DL to 1105 NG/DL while doing these things and managed to get in shape too.
Then I stayed at 800-1105 NG/DL for 7 years straight. I never needed to do nofap or keto to achieve any of this and I've seen over and over again that my clients are achieving similar results without using any extreme measures.
Be proud but stay hungry!
Oskar Faarkrog ISSA, Certified Personal Trainer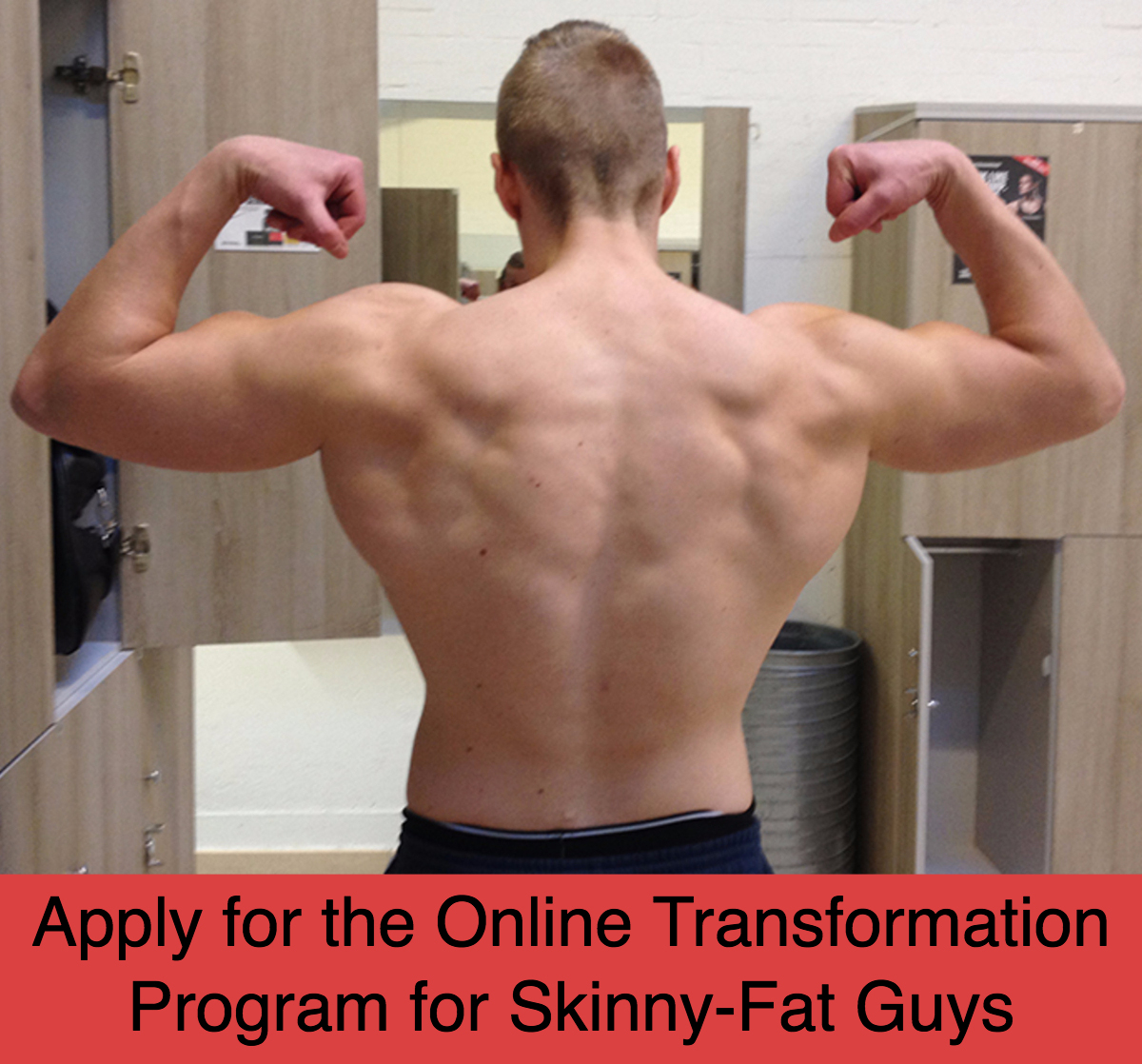 Read my free 50 page guide "The 2 Phases of a Skinny-Fat Transformation"