In my last post about high frequency training I outlined that the science is finally catching up and proving that my training strategies which were previously deemed as "crazy" and "overtraining", actually work and produce superior real life results.
I personally got my best muscle growth when training full body 5-7 days per week for 2-3 hours each time, accumulating as much as 100 sets per workout.
And most of my Phase 1 clients do full body every time they train which is 4-6 days per week (starting at around 20-40 minutes then gradually building up).
It all started in early 2012 when I trained full body everyday with high volume and got better results than ever before.
Then I ran an experiment from January 2013-October 2013, training full body almost everyday and my upper body blew up even more:
In my overtraining post from 2013 I showcased my rapid upper body growth when performing a full body training routine everyday for over 10 months.
As far as I know, I was one of the first trainers in the fitness community to get results with training full body everyday to failure and recommend it.
At the time I recommended training hard everyday my main article about overtraining got nearly 100,000 views and I got numerous comments stating that I'm crazy.
Back when I posted this article, if you posted a link to this on reddit or another forum it would immediately be taken down because it's "broscience" and wrong according to the evidence based community.
During that time, if you didn't get stronger on your compound lifts, you were training the wrong way and there's no way you can get bigger.
Well, during my time training full body almost everyday, I never increased my compound lifts, but I got way bigger all over my body.
For example, my arms increased with 3 inches and my shoulders increased with 4 inches.
The point I've been trying to hammer home is that traditional strength training is not the optimal way to gain muscle mass.
Training volume and training frequency are far more important because they allow you to accumulate a much bigger weekly workload compared to how much you can max out in a single set.
Now, over 8 years later, everyone on YouTube is talking about training full body everyday or doing nuclei overload training.
Here's an example of a famous YouTuber who successfully tried nuclei overload training to force his biceps into growth. I believe that in this video he also goes a bit more in depth with some of the science behind it:
And here's the example I showed last time of an evidence based trainer doing full body training everyday and getting superior results compared to a split:
All the same people that previously said training full body everyday is insane will slowly transition into it. So who's crazy now?
And why the sudden shift?
It turns out that studies done on training frequency and muscle nuclei are the reason behind it.
This is basically a different word for the signalling effect that I have been talking about for 8 years. (I.e. train target muscles often and with high volume to signal growth).
Here's what you need to know about muscle nuclei:
Your muscles have a certain amount of nuclei.

The nuclei play a crucial role in in muscle growth.

The more nuclei you have, the more growth you can cause.

By training a muscle group daily with sufficient volume, you force it to increase its nuclei.

This leads to much bigger growth potential.
In other words, if you want to grow a muscle, you should train it often and with high volume.
The perfect real life example of nuclei overload training are athletes.
Each type of athlete will have a certain muscle developed to a very high level — even if they never train it heavy with resistance training.
E.g. runners will have better developed thighs and swimmers will have better developed lats.
Then once these athletes start bodybuilding, these muscles that are already well developed will also be the muscles that grow the fastest.
Theoretically, this shouldn't be the case because the more developed a muscle is compared to other muscle groups, the slower its relative growth should become in time.
The explanation behind this is that from years of repetitive daily exercise you have more nuclei inside these muscles, ready to be activated. This makes it easier to gain muscle mass in the areas that have a high amount of nuclei.
I personally suspect that skinny-fat hardgainers have less nuclei inside each muscle and by doing this type of training, we can increase or nuclei to a level that allows for a growth.
Together with increasing our natural testosterone production, we can completely change the way our body works and transform from hardgainers into easy gainers. (Testosterone is the main muscle building hormone in your body and I also believe that it increases the nuclei in your muscles.)
A good example of this is my former client Harshit Godha who has some of the worst genetics you can have for fitness.
Just like for most of my other clients, the training strategy I used for Harshit had a relatively high training frequency for each target muscle group combined with high volume.
Here's his initial transformation in the first 1 year of training:
And here's how he looks today after many years of training following the same training style:
Similarly to me, Harshit has turned himself from a hardgainer into an easygainer, presumably by signaling muscle growth through high frequency, high volume training (also what they called nuclei overload training today).
This is something I've personally done because today I can easily gain muscle size in any area I want to as long as I exercise it on a regular basis.
It's a night and day difference compared to how hard it was to gain muscle mass when I was a complete beginner and going heavy on squats, deadlifts and bench presses — seeing lots of strength gains but no muscle gains.
To sum it up, here's why I recommend that most people train full body 4-7 days per week rather than doing a split routine:
More nuclei inside the muscle which lead to higher growth potential.

Easier to get in more quality volume or to spread out existing volume to get in higher quality sets.

Daily blood flow to the muscles reduces soreness which allows for higher quality sets.

Higher chance of hitting new personal bests on exercises simply because you get in way more workout on a yearly basis.
You can either follow those who get results for themselves and their clients or wait 10-20 years for the "evidence based trainers" and forum experts to catch up. The choice is yours.
Be proud but stay hungry!
Oskar Faarkrog, ISSA Certified Personal Trainer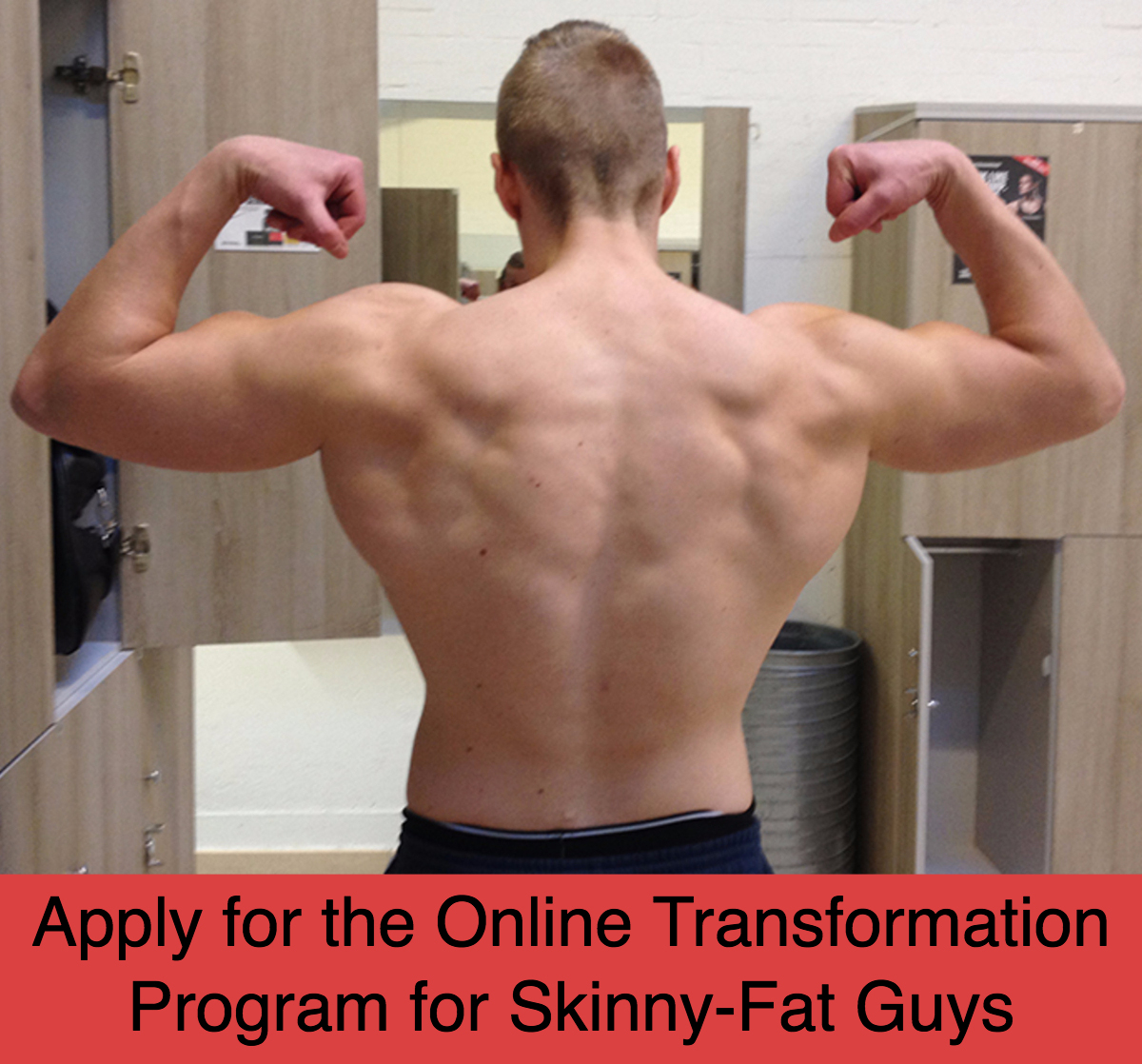 Read my free 50 page guide "The 2 Phases of a Skinny-Fat Transformation"